Introduction of Changchun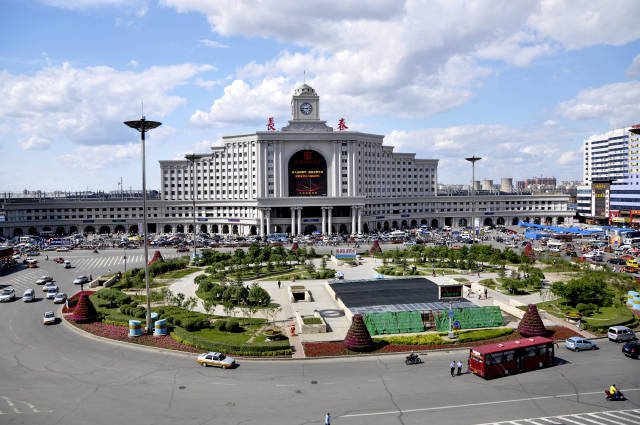 Changchun is a quiet northern city with only 200 years history. In September, 1954, Changchun became the capital of Jilin province. Now, this city is an important domestic optical research center and the manufacturing base for trains and cars. Changchun is known as the "Eastern Hollywood" and the cradle of China's automobile industry. The film culture has become the soul of the city. Changchun film studio is the cradle of new China's film industry, usually referred to as "Chang Ying", which is the largest integrated film studio of China.
The difference of the four seasons in Changchun is quite clear. The spring is relatively short and the weather is windy and dry. Summer is warm and rainy, and not much hot days. The air in autumn is clear and has a significant temperature gap between day and night. And we have a long cold winter with the annual average temperature of 4.8 °C, the highest temperature is 39.5 °C, the minimum temperature is 39.8 °C, the sunshine time is about 2688 hours. In summer, the southeast wind prevails. Moisture that supplemented by the Bohai Sea transits the city every year. The average annual rainfall is from 522 to 615 mm, the summer precipitation accounts for more than 60% of annual rainfall; The average temperature is 23 °C in thermidor (July). In autumn, sunny and warm weather could lasts for several days. The temperature gap between day and night is big. But the autumn enjoys smaller wind speed than spring.
Transportation
a. Airplane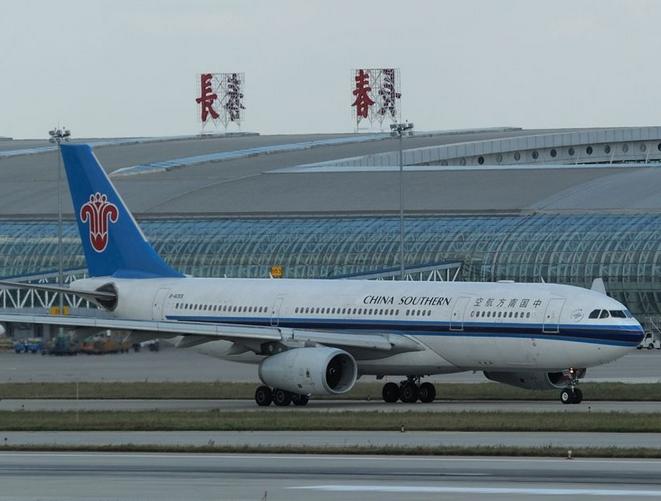 Changchun has one airport – Changchun Longjia International Airport . The airport has lot of air lines , taking the plane is the best and convenient way to arrive in Changchun .The airport lies in the northeast part of Jiutai City which intersection between Donghu County and Longjia County , distance from city center nearly 31kilometers ,around 50 minutes bus . You can take airport bus (20 RMB), Inter city D-train (8.5 RMB) or taxi (100RMB) to arrive in the city .
Airport Contact :86-431-88797512
Service web sites:vote.feeyo.com/airports/list/CGQ.html
b. Train
Changchun has three Railway Stations for passengers, including Changchun Station, Changchun West Station and Changchun South Station .Changchun Station lies in city center, Changchun West Station is a G (fast)-Train stop station, Changchun South Station has fewer trains to stop there .
Take Line129 Bus or Line 239 Bus then transfer Line 3 Light rail to arrive in Changchun Train Station
Take Line 129 Bus or Line 239 Bus the transfer Line 55 Bus
c. Passenger Carriage
Changchun Highway Traffic is very well developed , each district in the province of Jilin and the surrounding cities have nonstop carriages and buses .Changchun City has two large long-distance bus stations , nearby Changchun Train Station is the Passenger bus center station and the other is mainly charge of the inner lines of Jilin Province named Highway passenger Station .
d. Bus
Changchun public bus system is very developed , convenient to get out . Public buses almost are without conductor . Furthermore , there is a trolley car routine , by way of most famous places of interest in Changchun .
Ticket Price:1RMB
Bus route query visible:changchun.8684.cn/
Line 54 Trolley car, By way of some important tourist places , like Changchun Film Studio, Film Castle (Changchun Automobile Museum)etc .
Ticket Price:1RMB
Operation Time:5:00a.m.-21:00p.m.
e. Light rail
At present ,Changchun has two lines of light rail , Line 3 (Changchun Station – Changchun Film Century Castle)and Line 4 ( Changchun North Station – Parking lot Station )
Ticket Price:starting price 2RMB ,whole journey 4RMB
Operation Time:6:00 a.m.-21:00p.m.
Circuit details visible:ccdt.8684.cn/list_time
f. Taxi
Price:5RMB/2.5Kilometers 1 RMB fuel surcharge added , exceed 2.5Kilometers per kilometer 1.3RMB.
Shopping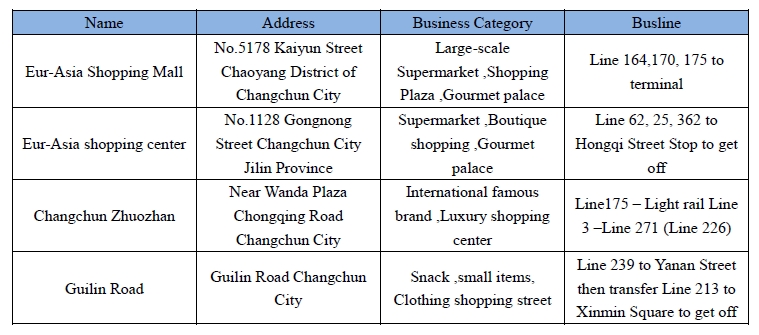 Hospital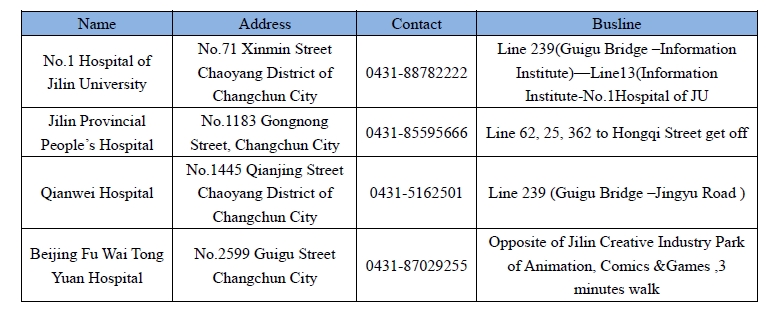 Traveling
Please remember that take the passport,student ID card and relevant documents when you get out for a trip and take good care of your valuables. International students should choose the tourist places where have certain areas open to the foreigners . If without permission , not allowed to enter sites and areas where are not open to the foreigners . Such as the need for academic or scientific research , should get special approval from departments that can access to . Any violation of the rules, according to the relevant provisions of The Foreigner Management law of People 's Republic of China from the security organs of China to punish. In addition, travel only should do in the vocation; the school time is not allowed to travel.
Notice: In order to guarantee the students travel security, please select the registered and large-scale travel agency, such as Travel Agency of China , Chinese Youth Travel Agency and so on .