Position:News-The 2023 East Asian Comic Story Seminar Ended Successfully
News time:2023-06-15 09:14:00
On May 30, 2023, the "2023 East Asian Comic Story Seminar" was held online, with the purpose of stimulating and enhancing the interest of comic students in story creation, and promoting the sharing of works and the exchange of creative ideas among young comic students from China, Japan and South Korea. Forty-eight teachers and students from Jilin Animation Institute, Pusan National University in South Korea, and Beppu University in Japan participated in the seminar.
The meeting was hosted by Professor Yoonkiheon, he is the professor of animation major of Design Department of Pusan National University of South Korea. Nearly 40 young comic creative talents from three schools in China, Japan and South Korea shared and exchanged their experiences and creative gains with their own comic creation works, and carried out heated discussions on creative ideas and drawing techniques, with a strong academic atmosphere. This time, Mr Chang Song, the teacher of school of comics of JAI led 13 students to participate in the activity. In the student work sharing session, students showed their works, shared their creative experience, and other students and tutors also commented on and guided their works. This session became the highlight of the seminar, where students learned from each other and received the attention and support of the tutors.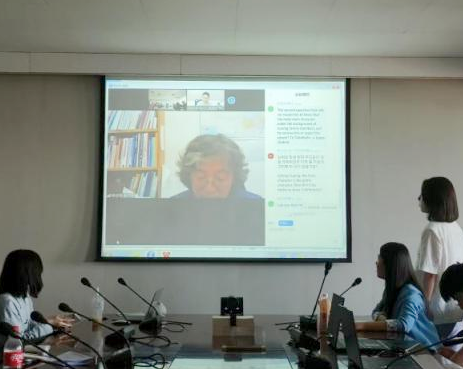 Teacher Chang Song from School of Comics of our school made a general comment at the meeting, and evaluated and commented on the comic works published by representatives of various countries from a professional perspective. He pointed out that comic works should not only be creative, skilled and expressive, but also have deep cultural heritage and the atmosphere of The Times in order to truly move and influence readers. The cartoon academic exchange seminar between China, Japan and South Korea not only built the exchange platform between the three countries, but also deepened the cultural exchange and cooperation between the countries. In the future, it is hoped that there will be more seminars on academic exchange of comics, so as to provide a broader exchange space and richer academic resources for cartoon creators from all countries. At the same time, we also look forward to the excellent students of our school can continuously improve their own level in such academic exchanges and cooperation, and make greater contributions to the development of Chinese comics.
Speech by student representatives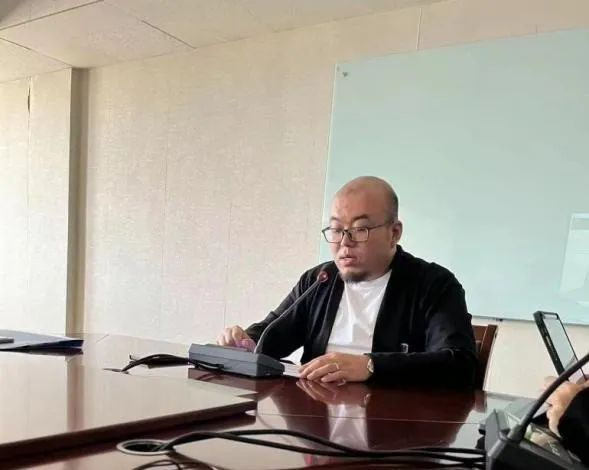 Speech by teacher Chang Song
The successful holding of the "2023 East Asian Comic Story Seminar" not only built a platform for multinational comic creation exchange, but also reflected the internationalization of comic creation and the normalization of the deepening exchange of comic creation talents, and successfully opened the vanguard demonstration role of multinational academic exchanges in comics. It provides a good academic idea for the academic exchange of comics between Jilin Animation Institute in China, Pusan National University in South Korea and Beppu University in Japan, and opens a new horizon for comic lovers.