Position:News-Master Visited JAI! Professor Lin Jiayang Gave His"First Class" Lecture to The Freshmen of The School of Design
News time:2021-09-20 13:47:00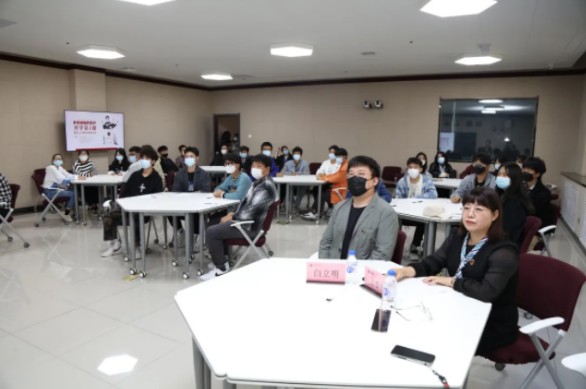 "I have heard about Professor Lin Jiayang before I entered JAI. Today, I am very excited to listen to professor Lin's class closely. I will study hard in the four years in JAI." Wang Yang, a freshman, told us in an interview that Professor Lin's class gave him a clearer understanding of how to study in college and what a good designer should have, which guided his future study and life.
On the morning of September 15th, professor Lin Jiayang, the Honorary President of JAI, gave a wonderful and vivid "first class" to all freshmen of School of Design. In the class, Professor Lin Jiayang explained to the freshmen that designers should have the ability of public relations, time management and the equal importance of IQ and EQ; I hope that students can read more books and learn more English. Only when they have accumulated enough knowledge can their brains be flexible and creative. He also summarized the four key skills to develop as a designer and the skills required for college.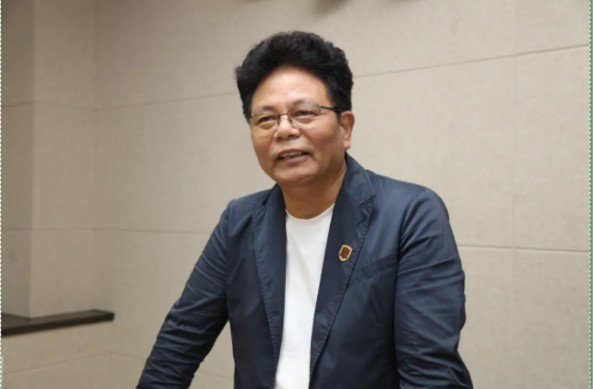 The folded wood is born at the very end, a platform of nine stories begins with soil. Since its establishment 20 years ago, the School of Design has always been the key construction unit of JAI. JAI has made active exploration in discipline construction, school-running rules, school-running characteristics and other aspects, and achieved internationalization of teaching mode, integration of teaching and enterprise docking and multimedia technology of design products. Professor Lin Jiayang's "first class" is both with " warm heart" and "burning emotion". We believe that in the future, this seed will blossom in the hearts of students.
Wang Chunli, Vice President of JAI, Teachers of Design Research Academy and School of Design, as well as 30 freshmen from School of Design attended the lecture, and more than 600 other teachers and students attended the lecture online simultaneously.
Lin Jiayang, Professor, Honorary President of JAI, Professor and Doctor Tutor of School of Design Creativity of Tongji University, Dean of School of Design Art Research Center of Tongji University, Deputy Dean of The Ministry of Education of Institutions of Higher Learning of art and design major, Standing Director of China Industrial Design Association, the Leading Master of the first batch of "master of original design studio in Shanghai" in 2004. He has served as a judge of "Beijing 2008" Olympic Emblem International Design Competition, a judge of National Art Exhibition Design Exhibition, and a member of Art Committee of Shanghai Art Biennale, etc. He has continuously established 19 national design "Master Awards" and 25 national design "Master Classes".