Position:News-"Master's Short-term Workshop - Super Short Comics Creation" Came To A Successful End
News time:2021-05-13 16:45:00
For deepening the school characteristics of the integration of education, research and industry as well as further broaden student's horizon of School of Comic and improve professional knowledge, we specially invited Mr. Lu,Tun-Ching, an expert in comics editing and directing, to JAI for the courses of "super short comics creation" workshop, to set up a platform for close contact and learning with comic masters.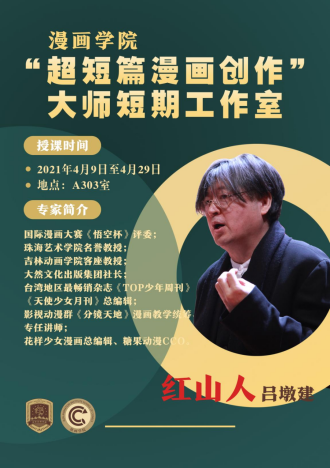 On 28th April, Mr. Lu,Tun-Ching delivered a lecture to Student of 2018 and 2019 majoring in comics as the theme of Comics Editing and the Road to Chinese Comics Being Strong, and hold a seminar with teachers of School of Comics undertaking a discussion the current environment of comics.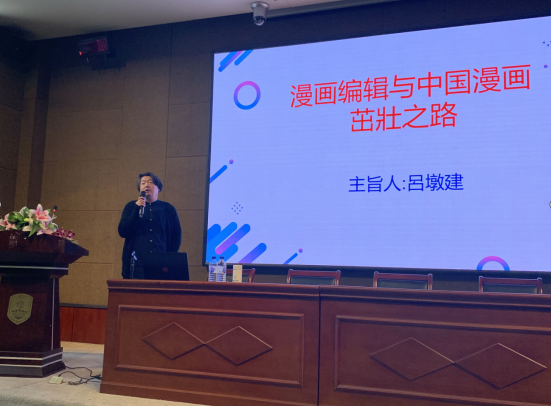 From the point of view of the international competition, in the 16-day short-term workshop Mr. Lu,Tun-Ching had a great communication and interaction with teachers and students in our school ,through the analysis of classic cases. The 20 students of the School of Comics have completed 20 comic short works while following Mr. Lu to harvest their professional creation techniques.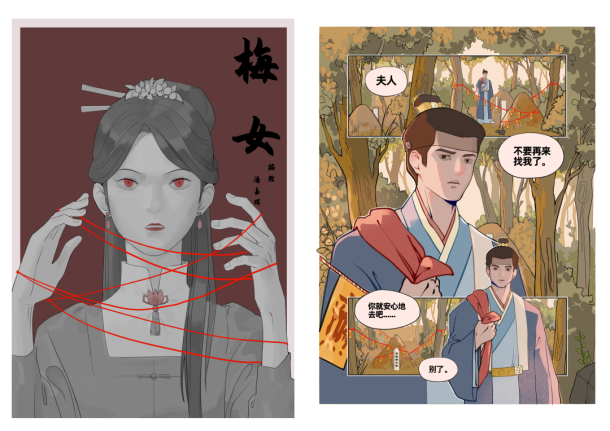 Mr. Lu spoke highly of and expected the students who attended the studio, "At present, what students lack most is the techniques of excellent comics. After three weeks of study, students have enhanced their own creative ability, and much clear about their goals." Mr. Lu expressed that he was very happy to spend the time with the students, and looked forward to meeting the beautiful and charming JAI again, looking forward to a further cooperation in the future.
Through the techniques of direct-view lens and editing learned in the workshop, students understood how to use the layout of comic shots, so as to guide readers to feel the empathy in the plot of comic characters constructed by the author; Understood how to follow the emotional fluctuation of the comics writer and fall in love with the creation. The workshop made the students prepared to participate in international competitions and bring introduction of Chinese comics to the world so that show the new generation of Chinese cartoonists with the characteristics of Chinese comics to the international comic stage.
The School of Comics of JAI is committed to creating an international professional development path that integrates the resources of the comics industry with the international standards, providing students with more open, cutting-edge and international opportunities. The School of Comics will invite more international top comics masters to forge ahead together with students.