Position:News-Professors of Beijing Film Academy Came to JAI for Academic Exchange
News time:2021-05-11 16:40:00
On May 7th, Professor Zhang Huijun, former President of Beijing Film Academy, and Professor Wang Naizhen, Master and erudition thesis review expert of the Ministry of Education, visited our Institute. The theme lectures of "Teaching and Development Practice of Young College Teachers",and "Film Creation and Analysis" were held respectively for the teachers and students of the school of film.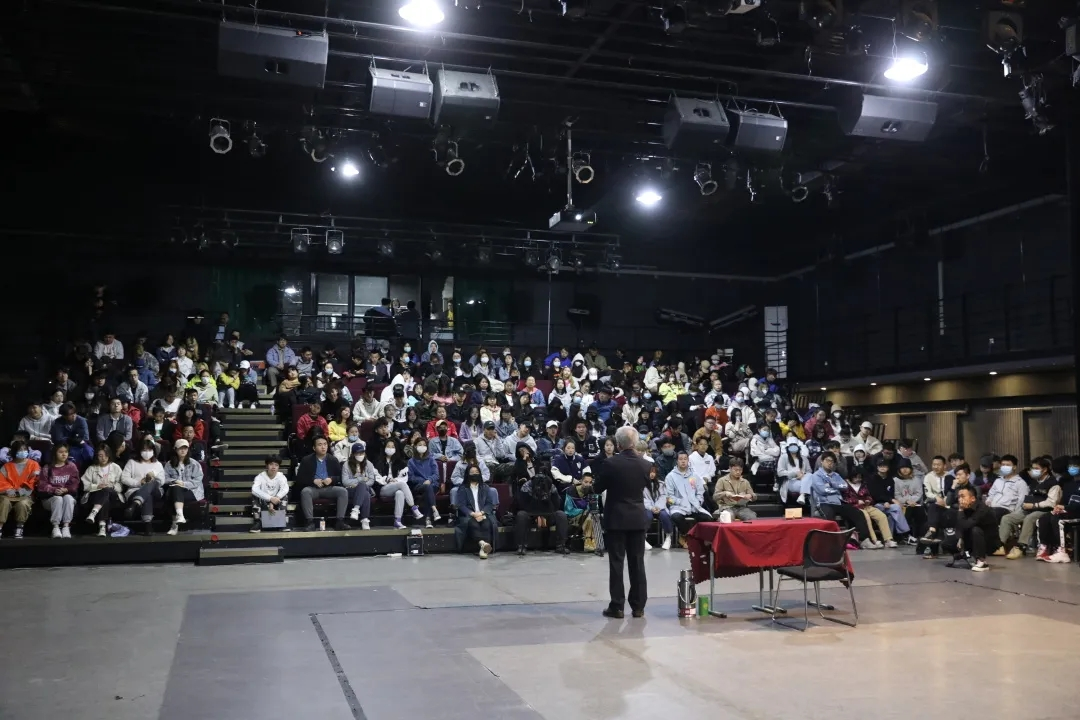 Zhang Ju, secretary of the party committee of our Institute, li Weihua, executive vice president of the school of film, Bao Yiping, executive vice director of planning and international cooperation and development center and other school leaders attended the lecture, and young teachers and students from various schools listened to the lecture. The lectures were hosted by Wang Chunli, vice president of JAI, and Tai Qinghua, vice Dean of of the school of film.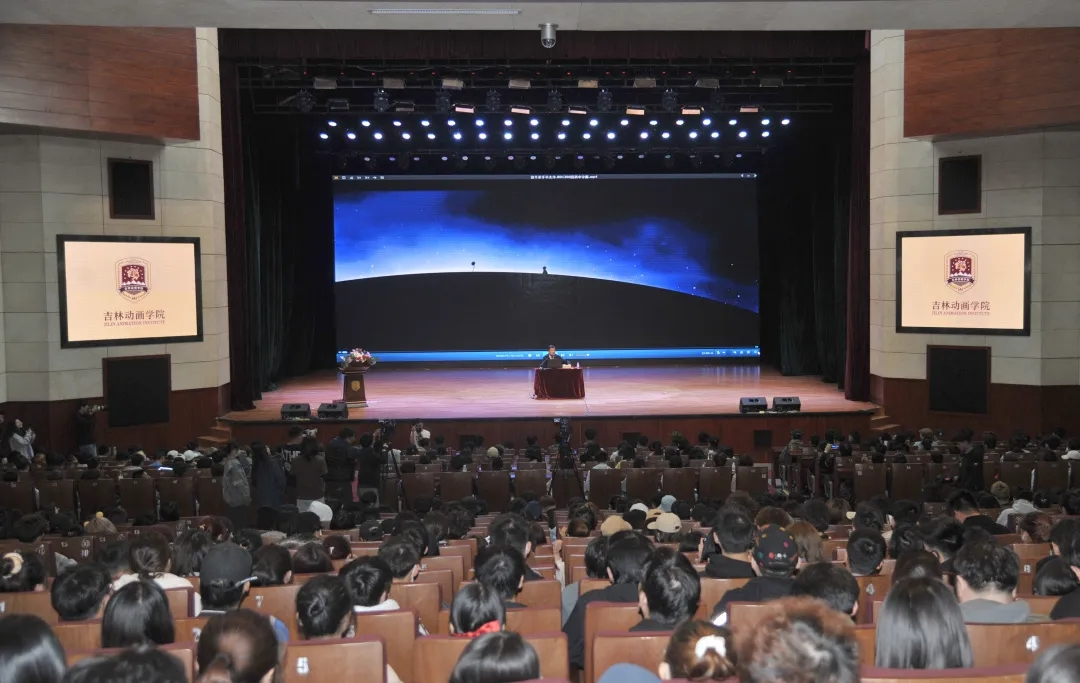 In the theme lecture of "practical teaching and development of young university teachers", professor Zhang Huijun elaborated and analyzed such topics as "teachers' own development", "education and teaching training plan" and "graduation and degree awarding standards". During the question-asking session, the young teachers from all schools of our Institute asked questions enthusiastically, and Professor Zhang Huijun gave patient answers one by one, and also put forward his own opinions when analyzing the problems encountered by teachers in teaching.
After the wonderful theme lecture, Professor Zhang Huijun and Professor Wang Naizhen visited the History Museum of Jilin Animation Institute accompanied by Li Weihua, Executive Vice President of Film School, and Bao Yiping, Executive Vice Director of Planning and International Cooperation and Development Center. Have a comprehensive understanding of the history of the university and the school-running characteristics of "integration of learning, research and production", the construction of applied talents training system in the whole industrial chain of cultural and creative industry, outstanding scientific research and creative achievements, as well as the planning and construction of Changchun International Film Capital and Shuangyang two new campuses, etc. During the visit, the two professors personally felt the spirit of inspiration with rich humanistic feelings and the concept of education based on honesty.
In the future, Jilin Animation Institute will continue to further deepen the characteristics of "integration of learning, research and production", continue to strengthen the strategy of accurate talent cultivation, unswervingly push forward the four development directions of "healthy development, rapid development, characteristic development and connotation development", persist in setting high goals, and promote the comprehensive construction of Jilin Animation Institute. In order to achieve the characteristics of the high level of first-class university, first-class professional education goal to forge ahead.