Position:News-School of Television and New Media Held the Lecture on"From Script to Screen: the Journey to Write"
News time:2020-12-14 10:25:00
To improve the narrative thinking and directing ability of students majored in Broadcasting, TV Direction and New Media, to take creative writing as a starting point, from the perspective of application, to explore the creative journey from script to screen,the School of TV and New Media invited two senior professors Nigel Douglas, and Thomas Charles Craig from Derby University to held a lecture with the theme "from Script to Screen: the Journey to Write"at 17:30 on 8th Dec.The Dean of School of TV and New Media Mr. LIUu Junyi, the Deputy Dean of School of TV and New Media Mr. WANG Jianhui, and part of the teachers and students from the major of Broadcasting, TV Direction and New Media attended the lecture.

Firstly,the Deputy Dean of School of TV and New Media Mr. WANG Jianhui gave a brief introduction for this lecture.Two professors are both experienced educational experts as well as drama and film producers,screenwriters and directors.They could bring us a new concept of film and television creation, that's what we're looking forward to.
At the beginning of the lecture, Professor Thomas explained to the students the difference between a film script and a book, how to write a good script, and what is necessary to write a good script.With the theme of "A screenwriter's Journey from script to Screen", Professor Thomas recommended a series of extra-curricular books and professional software on script writing, and imparted his own experience on script writing.Later, Professor Nigel compared script writing to architecture and analyzed the structure of the script for students through examples, thus going deep into the expression of the values of the script.The attending students listened carefully and took notes. Through deconstructing the script writing, the two teachers explained "how to write a good script" in a simple and profound way, and summarized a "Goats"theory---goal,obstacle,action,tactics and stakes.In the following Q&A part, the students actively raised questions, and the two teachers further answered the students' questions about the script writing in detail, which leaded the present teachers and students had a deeper understanding and cognition of the drama.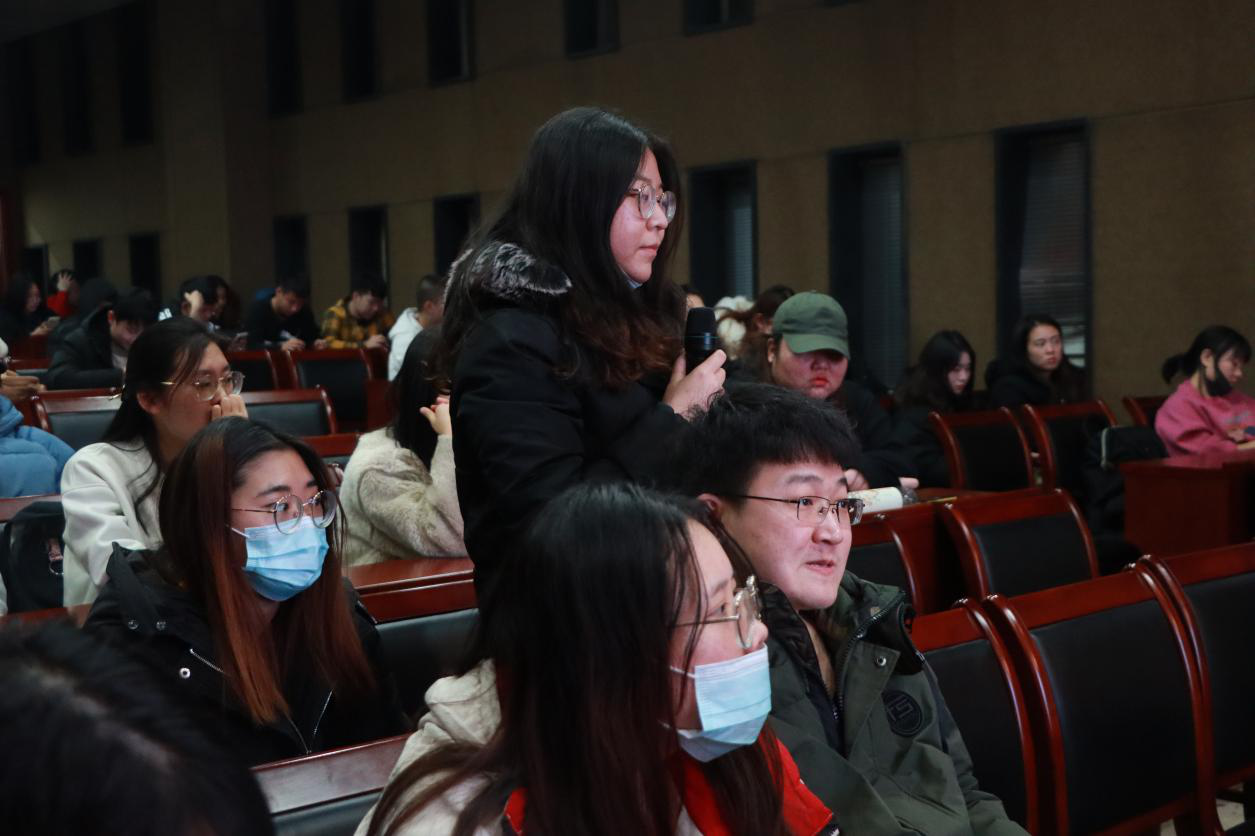 Through the deep communication , this lecture has improved students' creative skills, broadened their horizon, and promoted students' cognition of script writing, which is conducive to students' smooth creation.The lecture achieved the expected goal and effect, and the School of Television and New Media will continue to strengthen the academic exchanges with universities all over the world, and further enhance the students' creative interest and writing ability.