Position:News-School of Industrial Design and the School of Design jointly held an International Expert Lecture on "Interdisciplinary Thoughts and International Innovative Design"
News time:2020-12-15 15:42:40
On the afternoon of December 9, 2020, School of Industrial Design and School of Design jointly held an online lecture on the theme of "Interdisciplinary Thoughts and International Innovative Design". Professor HUANG YU-CHE is a doctor of design from Chaoyang University of Technology. He is also an expert in the field of innovation and entrepreneurship. Professor Huang has many years of experience in innovation and entrepreneurship and international exhibitions and competitions. He has won many international competitions and international invention awards such as the Red Dot Award, and has many invention patents and new patents.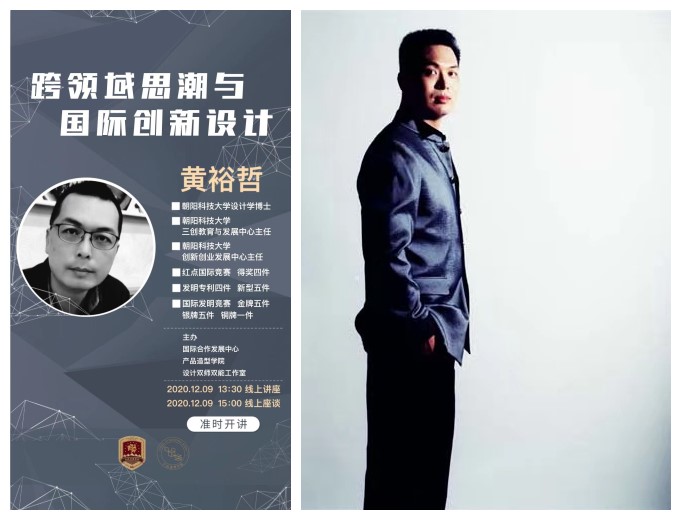 Hsu Kuang Chieh, vice dean of School of Industrial Design, presided over the lecture. The teachers of School of Industrial Design and School of Design, as well as the students of School of Creative Industry participated in the lecture. Professor Huang introduced the theme of the lecture from the cross field of business, aesthetics and engineering. Through the analysis and comparison of many classic cases, he clearly analyzed the application of interdisciplinary thinking in design, emphasized the cross domain integration and international design, and analyzed the core points of innovation and innovation and international competition from the professional perspective.

In the teachers' discussion and Q&A after the meeting, teachers from various schools actively participated in the discussion, and asked experts questions about the parts of case sharing that were interested in and the establishment of the system for participating in the international prize competition. Professor Huang also enthusiastically gave detailed answers.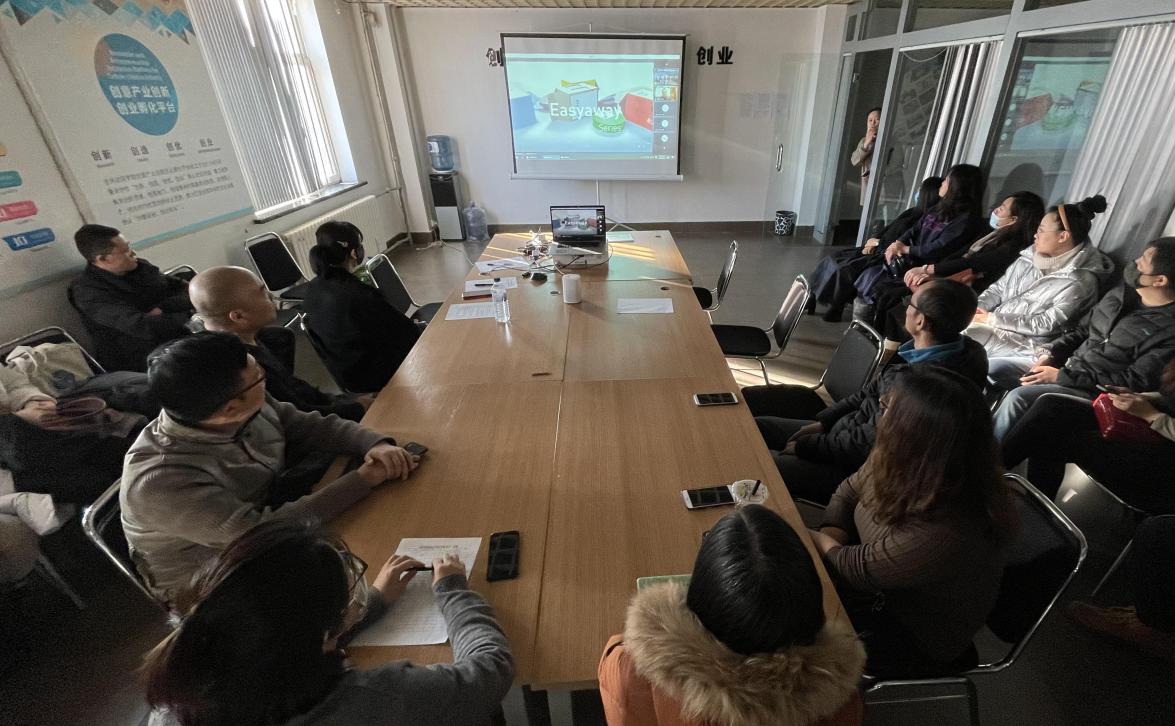 Through this lecture, the teachers and students have conducted in-depth communication with industry experts in Taiwan, fully understand the development trend of innovation and entrepreneurship and international competition, which will help us to compete for international exhibitions in the future.