Position:News-School of Industrial Design Held An International Experts Lecture on "Hybrid Design in New Trends-Zen Design"
News time:2020-11-24 09:05:00
On November 18, 2020, School of Industrial Design held an online lecture on "Hybrid Design in New Trends-Zen Design". This lecture invited SEO HEE BONG, The Korean design expert, to give a unique explanation of Zen-style design for teachers and students of the School of Industrial Design. Professor SEO HEE BONG was a postgraduate of TAMA Art University in Japan, who is good at integrating the design cultures of East Asian countries and combining the characteristics of the East and the West for transformational design.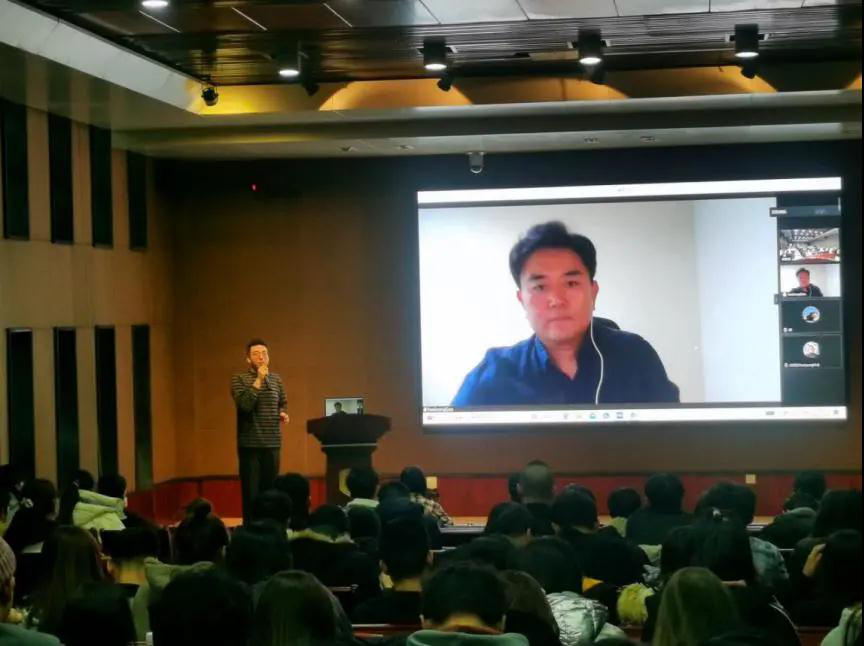 Hsu Kuang Chieh, the Deputy Dean of School of Industrial Design, presided over the lecture. Teachers without classes, students of Grade 2017, 2018 and studio students participated in this lecture. Professor SEO HEE BONG introduced the theme from why do human design and the design history. He introduced the attitudes and integration methods of East Asian countries towards Western design. Through the comparison of classic cases, he clearly analyzed how Eastern and Western designs influenced and integrated each other. He also introduce the Zen design spirit exclusive to the Eastern countries, including the style and spiritual core of Zen design.

In the lecture, Professor SEO HEE BONG spoke highly of China's future design development, and encouraged students to create design styles that belong to the East and China, not limited to imitating Western designs or stereotyped Zen designs.
Through this lecture, the teachers and students of School of Industrial Design have a deeper understanding of the development trend of so-called hybrid design, which has improved the international vision of students and teachers, and teachers and students understand more foreign design development trends, which will be of great benefit to future professional learning.