Position:News-Professor Stanislav Semerdjiev Gave a Lecture on the Theme of "Audiovisual Education Models in the 21st Century" to JAI's Students and Teachers
News time:2023-05-15 15:57:00
In order to deepen and expand the international level of Jilin Animation Institute and further enhance the film and television education ability and practical creativity, Professor Stanislav Semerdjiev, the Executive Director of CILECT was invited to JAI on May 9th to give a lecture entitled "Audiovisual Education Models in the 21st Century".
The lecture aims to promote close communication and interaction between teachers and students of JAI and the expert in the field of international film and television, to build a team of teachers with international vision, innovative thinking, cross-cultural communication skills and specialized knowledge, so as to cultivate high-quality applied talents to meet the needs of the times. Nearly 200 teachers and students majoring in drama film and television director, drama film and television literature, network and new media of JAI's film and television system listened to the lecture on the spot.
Lecture by Professor Stanislav Semerdjiev
Professor Stanislav Semerdjiev is currently the Executive Director of CILECT and the President of National Academy for Theatre and Film Arts. As a senior world film and television research promoter, during the two-hour lecture, the professor systematized the development of world audiovisual education in the context of the structure and functions of CILECT, and focused on the classification and characteristics of current advanced film and television institutions in the world, admission qualifications, admission criteria and assessment. He pointed out that the current world model of film and television education is constantly innovating and will have a more profound impact on education and even other fields.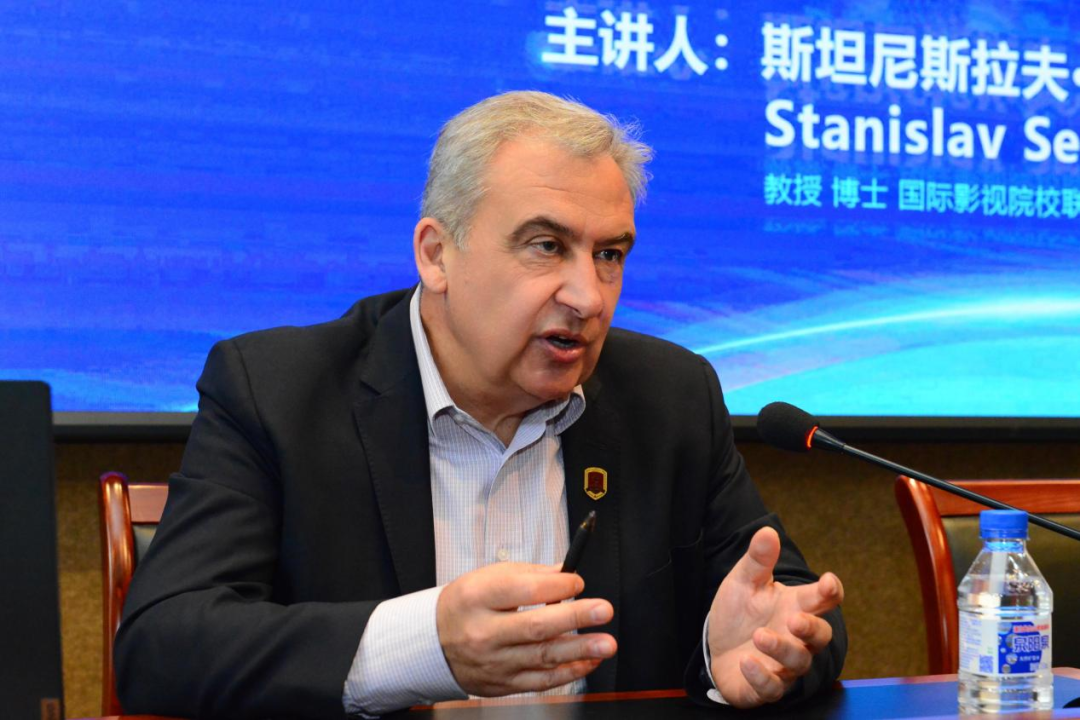 Lecture by Professor Stanislav Semerdjiev
Finally, he said that National Academy for Theatre and Film Arts and Jilin Animation Institute are sister schools, and he looked forward to the visit and exchange of students and teachers in JAI. In the interaction with the students, Professor Stanislav Semerdjiev answered the questions raised by the students about audiovisual art creation and communicated with them.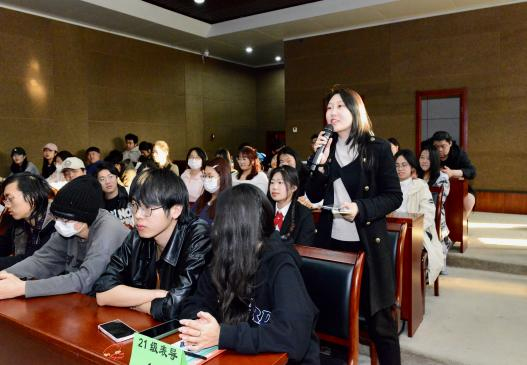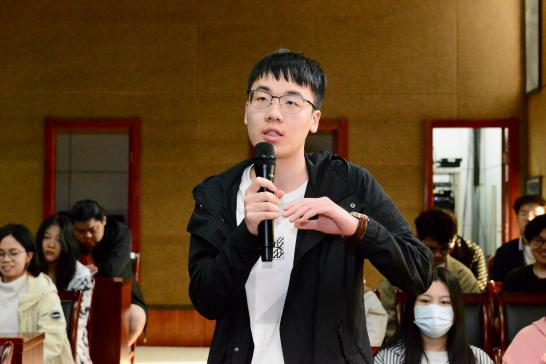 Teachers and students of the School of Film ask questions at the scene of the lecture
The lecture enabled the students and teachers of the School of Film to have a more comprehensive knowledge of the current situation and development trend of audiovisual education in the world, and brought new ideas for professional learning.
Liu Zhenhua, Executive Vice President of JAI presented Professor Stanislav Semerdjiev with a letter of appointment as a guest professor of Jilin Animation Institute.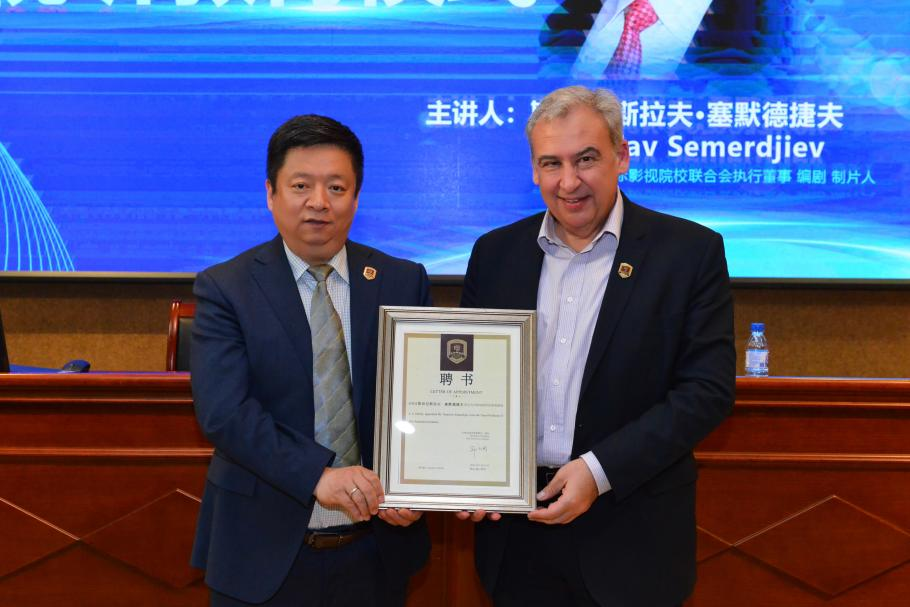 Liu Zhenhua, Executive Vice President presented Professor Stanislav Semerdjiev with a letter of appointment as a guest professor