Position:News-The Delegation of HKSAR Beijing Office Visited Jilin Animation Institute
News time:2021-09-27 11:02:00
On September 22th, Leung Chi-yan, Director of the Office of the Government of the Hong Kong Special Administrative Region (HKSAR) of the People's Republic of China in Beijing (Beijing Office), and his delegation visited Jilin Animation Institute (JAI), accompanied by Chen Xufeng, Director of the Hong Kong and Macao Affairs Office of Jilin Province.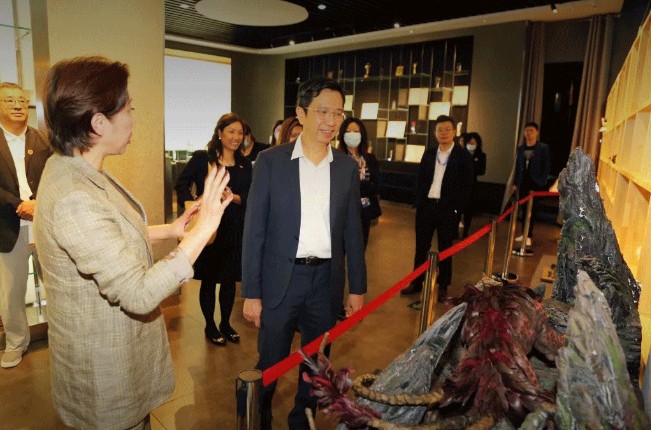 Liu Xin, Vice-Chairman and Vice-President of JAI delivered her welcome first. Then she introduced the 20-year development history of this private institute, the school running characteristics of "Integration of Education, Research and Industry", application-oriented talents cultivation for the entire industrial chain of cultural and creative industries, and others. JAI has always maintained friendly exchanges with schools and experts in Hong Kong. It is hoped that JAI and Hong Kong universities will expand in-depth cooperation in teaching, talents training and exchange, and the development of cultural and creative industries. Hong Kong students and young people are welcome to exchange, study, work, and improve themselves at JAI.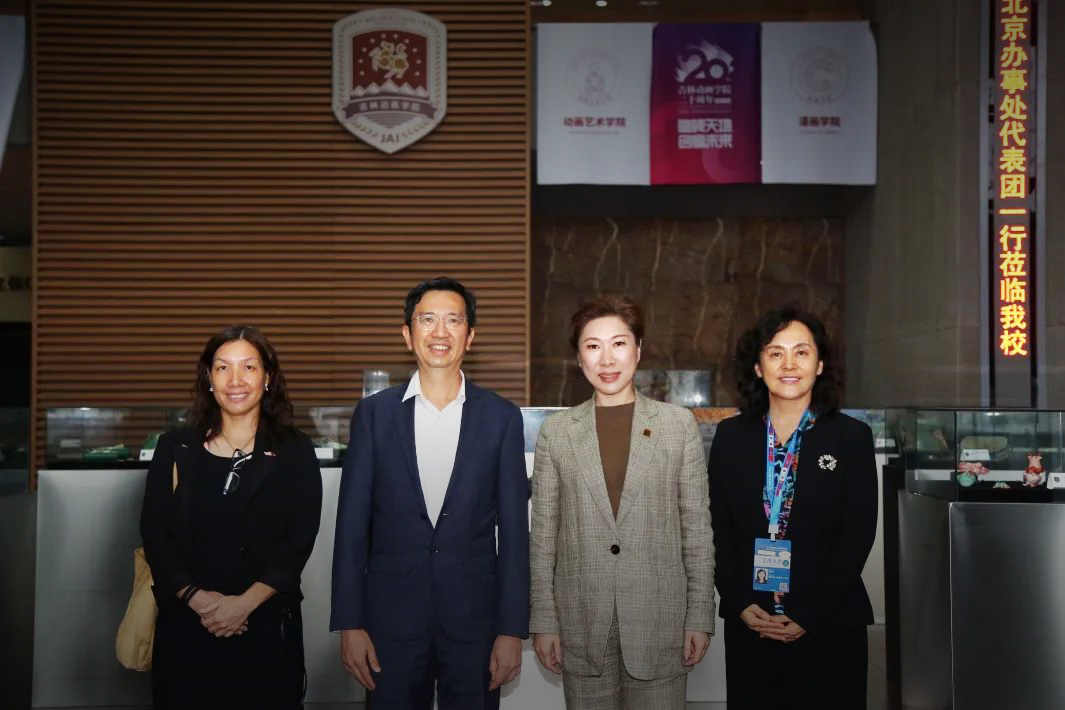 "The school-running ideology of JAI stays close to reality, making plans for the education, entrepreneurship, and career of students, which is the best arrangement for them!" Mr Leung said after visiting the JAI History Museum and Jilin International Animation & Comics Museum. With the help of the Beijing Office of the HKSAR Government, he hoped to strengthen the cooperation and exchange with JAI in innovation and entrepreneurship, and encourage young people to learn from each other and improve together.