Position:News-Deputy Secretary of The Provincial Party Committee and Governor of Jilin Province went to Jilin Animation Institute for Investigation
News time:2021-05-06 16:00:03
On April 23, Han Jun, deputy secretary of The Provincial Party Committee and Governor of Jilin Province made an investigation on promoting the high-quality development of the service industry. He stressed the need to thoroughly implement the spirit of the important instructions of General Secretary Xi Jinping's inspection of Jilin's important speech, and to tap the potential strengths in accordance with the deployment of the provincial Party committee and the provincial government, strengthen the policy guarantee, innovate the format mode, create distinctive brands, and promote the high quality development of the modern service industry in Jilin province.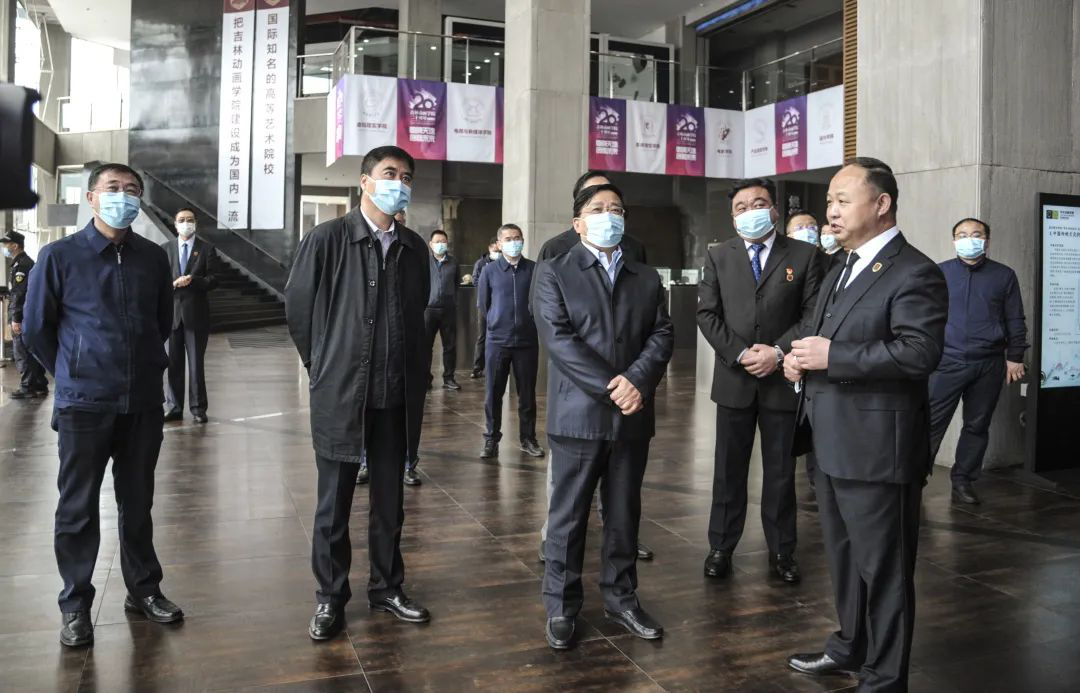 In this research activities, governor Han Jun came to Jilin Animation Institute, Jilin National Advertising Industrial Park and Changchun Film Group Co., Ltd. for investigation and guidance. Zheng Liguo, President of JAI, accompanied to participate in the research activities. He reported on the development process of JAI, the institute running characteristics of "Integration of Education, Research and Industry", the construction of applied talents training system in the whole industry chain of cultural and creative industries, the creation of animation, film and television projects, and the preparation and construction of Changchun International Film Metropolis and Shuangyang new campus. Governor Han Jun highly affirmed our running characteristics and urged the institute to adhere to the international vision, excavate the cultural accumulation of Jilin, strengthen the construction of innovation platform, promote the integration of industry and education, institute enterprise cooperation, deepen the interaction between teaching and entrepreneurship, improve the level of the whole industry chain of animation, film and derivative products, and make animation, comics, films, animation and other products bigger and stronger games and other cultural industries.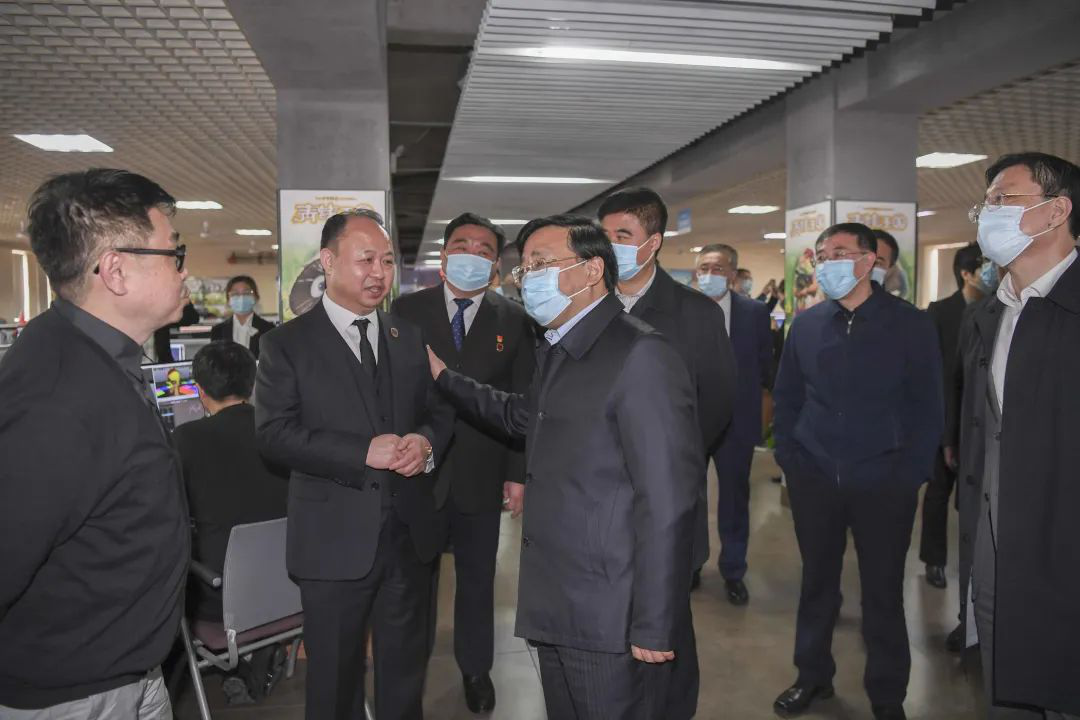 In the exchange with representatives of JAI entrepreneurship, governor Han Jun encouraged everyone to take root in Jilin, innovate and start businesses, and realize the value of life. It emphasizes that the institute should adhere to the entrepreneurial orientation, improve the talent cultivation mechanism, build the "flagship of application-oriented talent cultivation", and strive to create a good environment for the entrepreneurship of excellent talents.