Position:News-Jilin VIXO Pictures Co.,LTD Won The Honour Of "Changchun Top Ten Cultural Industry Brands"
News time:2021-04-23 09:45:03
Recently, Jilin VIXO Pictures Co.,LTD won the honour of "Changchun Top Ten Cultural Industry Brands".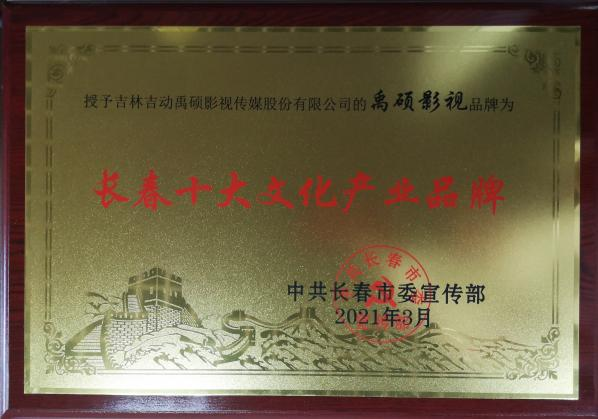 The selection of "Charming Brands·Changchun Top Ten Cultural Industry Brands" was organized by the Publicity Department of the Changchun Municipal Party Committee. Through strict selection by public voting and expert review, Jilin VIXO Pictures Co.,LTD stood out from many candidate brands and won this honor.
Jilin VIXO Pictures Co.,LTD was established in 2013. At present, it integrates feature films, animated movies, online movies, TV plays, online dramas, artist creation, derivative development planning, investment, production, marketing, authorization, publicity and distribution of multi-faceted film and television functions, and it is committed to overseas film and television business.
In 2013, the original animation film "Frog Kingdom" came out. It was highly praised by the State Administration of Press, Publication, Radio, Film and Television for "the Best 3D Animation Film Since the Founding of the People's Republic of China". It was also the first animation film in our province to win the "National Five One Engineering Awards". In 2016, "Frog Kingdom II "took over. The two films have been released in more than 30 countries and regions around the world, and have successively won many domestic and foreign authoritative awards such as "Chinese Culture and Art Government Award", "Golden Monkey King Award", "Best Animation Finalist Award at Asia-Pacific Film Festival". At present, "Frog Kingdom" Season Three and Season Four have also been completed, and they will be released globally soon.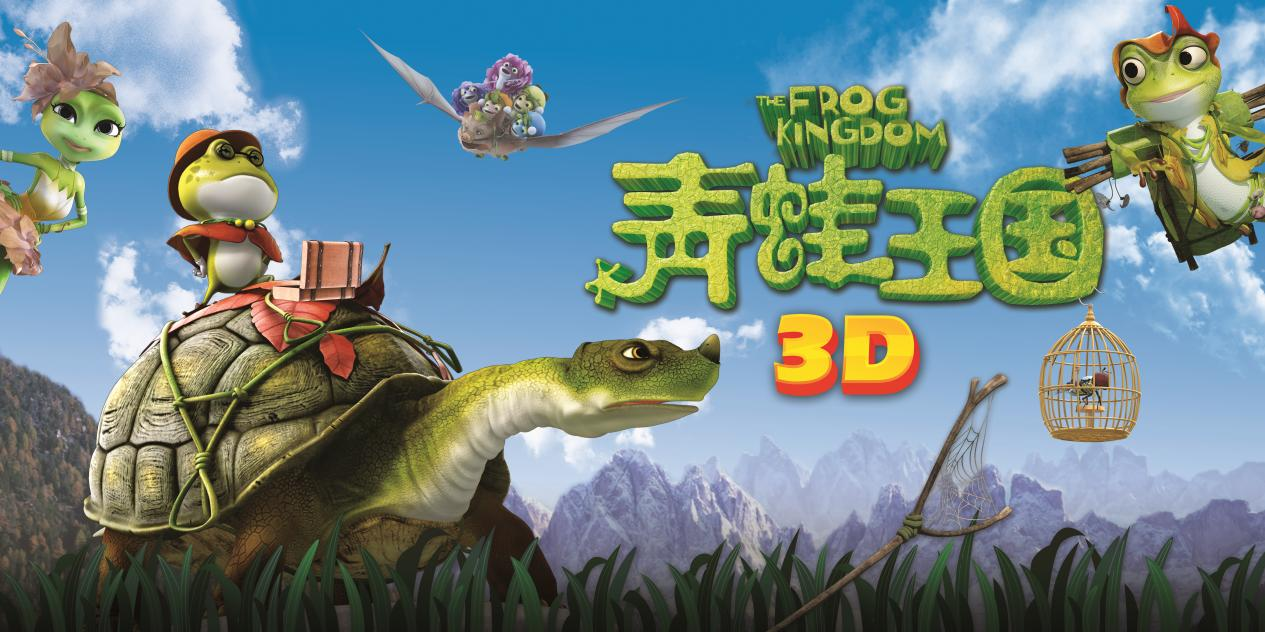 Jilin JAI VIXO Pictures Co., Ltd has been exploring in the animation film field. The original science fiction animation film "the Urban Legend of Computer", the classic fairy tales adapted film " New Little Match Girl --- Freya" and the animation film that promote excellent traditional Chinese culture " the Legend of Gun and Yu" are all in production.
Jilin JAI VIXO Pictures Co., Ltd insists on deep cultivation of Chinese traditional culture with international vision, actively participates in top international projects, and fully promotes the international cooperation and promotion of original IP in the fields of animation and film and television industry. The company lets the world understand the value and charm of Chinese original animation further, but more importantly shows a deeper development and new level of Chinese animation to the world.