Position:News-2021 Jilin JAI Cultural Arts Group Recruitment Information for Overseas High-Level Talents
News time:2021-04-09 11:26:36
I. Group Introduction
Jilin JAI Cultural Arts Group Co., Ltd.is a cultural and creative industry-led international enterprise group. Relying on the strong talent supporting system of the whole industrial chain of cultural and creative industry of JAI, the group promotes the interaction and integration of industrial development and talent training, leads the teaching reform with industry, supports industrial development with talent, and creates a new ecological chain of cultural and creative industry.
JAI Culture Arts Group business owns six big business groups: the film and television business group, interactive entertainment business group, "Himaker" business group, entertainment business group, creative production business group, IP business group,and so on. the business of the group covers: animation creation, comic creation and IP, derivatives, game development,sales operations, film and television creation, film and television special effects, performance management, Internet product development, technology research and development, creative design, brand planning, cultural entertainment, business innovation incubation, education training and industrial park management.The group practices the development road of "Integration of Education, Research and Industry"and cooperates with JAI to realize the fusion of "art, technology, culture and market".
Based on the development planning needs of the Group, we are now recruiting high-level talents in the fields of animation, comics, film and television from overseas to gather wisdom and seek common development.
II. Recruitment Positions
[Film and Television ]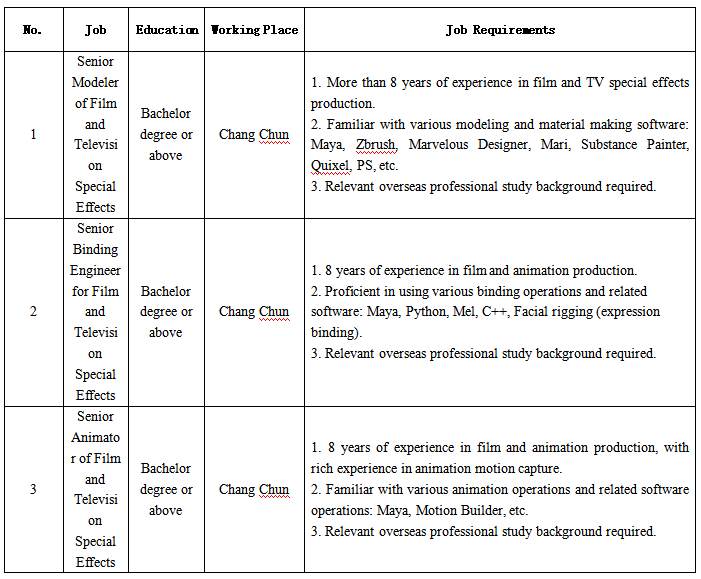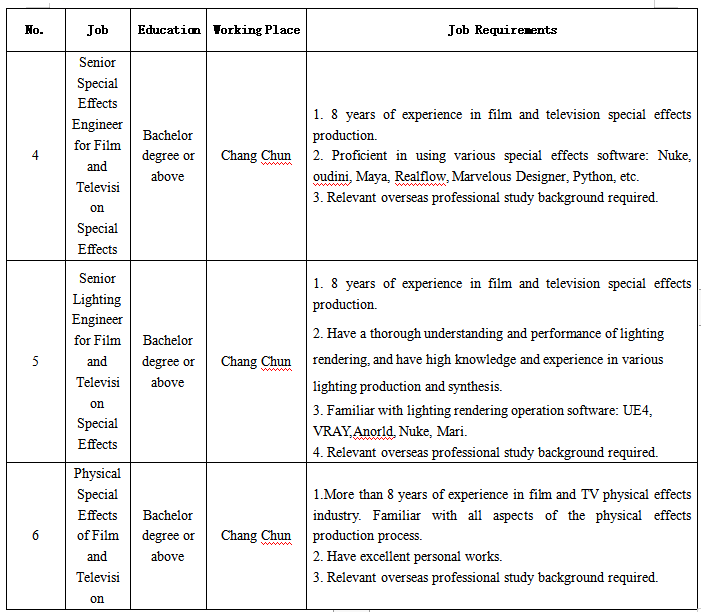 [Animation Comics & Game]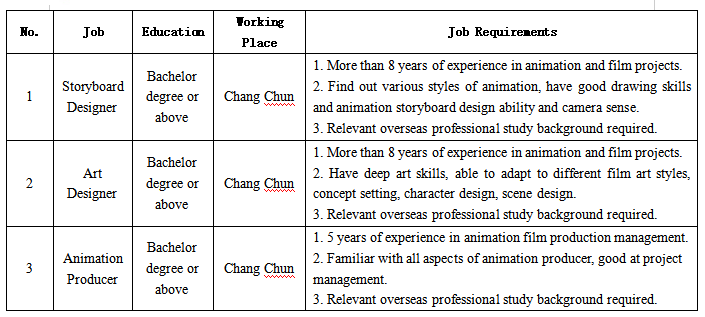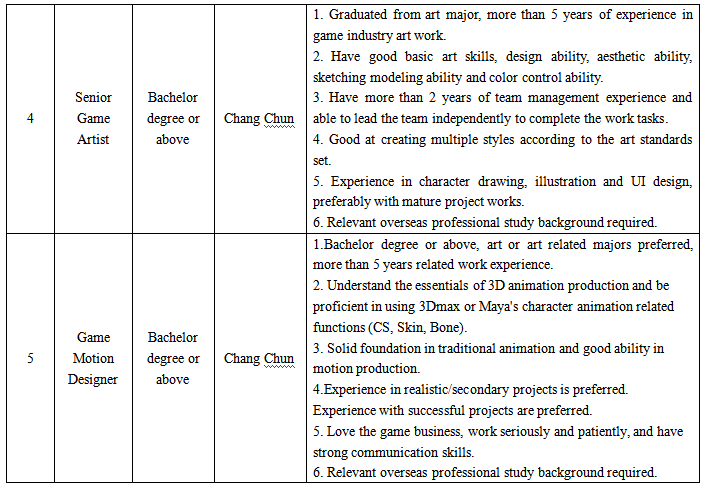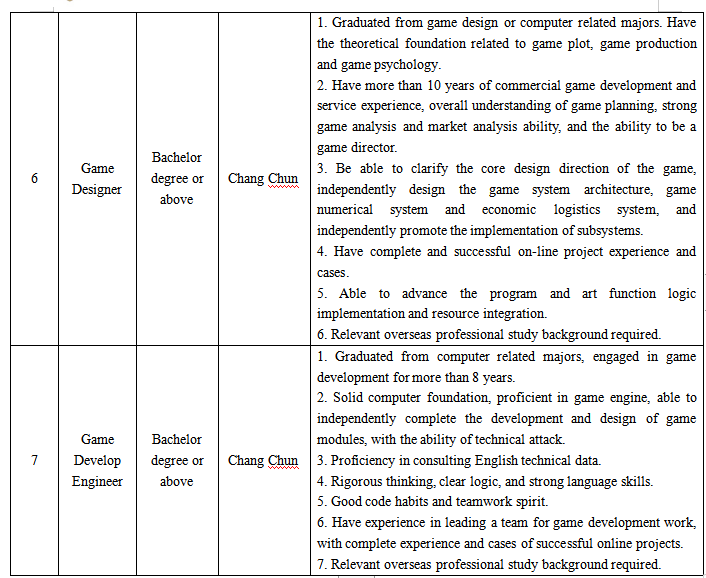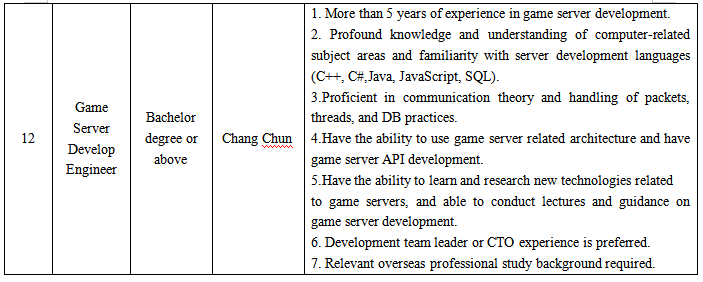 III. Welfare Treatment
1. Annual Salary, generous treatment, including basic salary, job salary, project salary, performance salary, etc., the details are negotiable.
2. Project Bonus: According to the transformation of the undertaking project, the project bonus or share is not capped, and the equity and options can be enjoyed at the same time.
3.Talents who bring their own projects of cultural and creative, scientific and technological innovation and entrepreneurship will be given priority in employment.
4. Bring your own innovative and entrepreneurial projects, directly settle in JAI Cultural Arts Group, and enjoy the service conditions such as funds, venues, technology platforms, equity and options provided by the school and the policy support of "partners".
5. We provide project funding, project development platform, project supporting service team, etc.
6. Employed talents from different places will be provided with school expert apartments or housing subsidies, and will enjoy family leave and round-trip transportation subsidies.
IV. Related Instruction
Please contact us actively if you are interested.
Résumé delivery email: animationfa@126.com
(Attached with certificates of personal education, qualifications, etc., and personal works)
Contact: Ms. Debbie Jiang
Tel: 86-431-87019935
School Address: Jilin. No. 2888, Guigu Street, High-Tech Industry Development Zone, Changchun, China
Group website: http://www.jaicag.com
JAI Cultural Arts Group
3 Apr. 2021