Position:News-The International Development of Higher Education Training Conference Held Successfully
News time:2020-12-22 14:35:21
On the afternoon of December 16, 2020, International Cooperation and Development Center(ICDC) worked with Center of Teaching and Learning Development, focusing on the school-running characteristics of "Openness and International Orientation", and in accordance with the need of international exchange secondary management of "self-management and characteristic development", and provided the training conference to all administrative departments and schools with the theme of Internationalization of Higher Education. More than 40 senior managements and teachers from relevant administrative departments and the people who in charge of school foreign affairs attended the training meeting.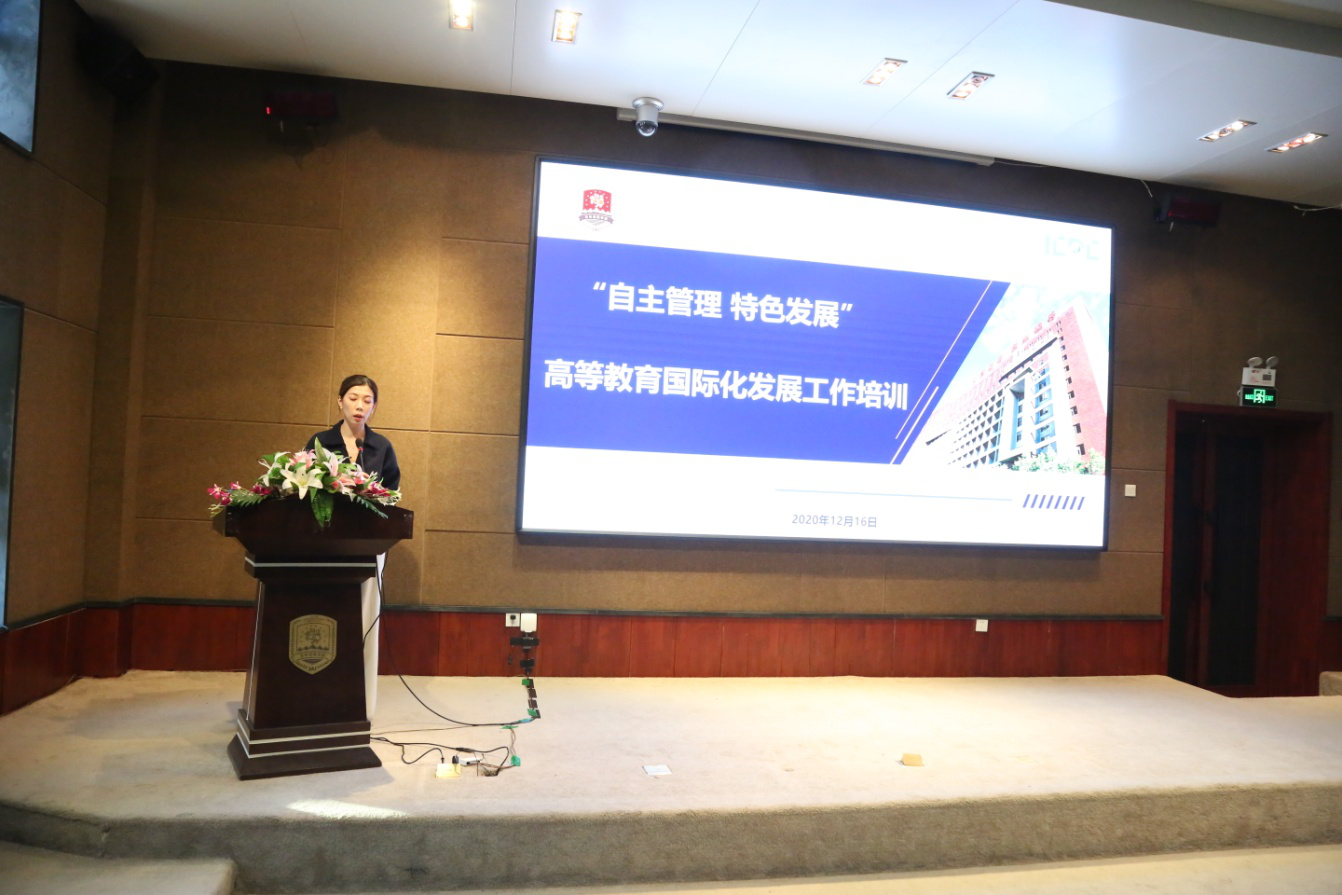 This training conference was hosted by Ms. BAO Yiping, the Executive Vice Director of ICDC, and Mrs. MIAO Luxi, the Deputy Dean of ICDC explained the importance of the internationalization of higher education, the international exchanges works of 20 years, the construction of the internationalization of JAI, and the guidance of the "Compilation of International Exchange System of JAI", and introduced the ideas, measurements and effects in details of JAI's "Internationalization+" strategy to promote the "Integration of Education, Research and Industry ".

At the end of the training conference, Ms. Bao Yiping, the Executive Vice Director of ICDC, delivered a summery. She said the internationalization of higher education is both a goal and a tool. she hoped that all schools can make full use of international superior resources to comprehensively promote the internationalization of JAI's characteristic development.
ICDC will continue to serve school works and give fully support to our internationalization construction and development of the teaching faculty, curriculum construction, talent training, academic research and other aspects, and strive to provide international support of development goal of a century-old university and international strategic guidance for the development of future industrial universities.