Position:News-Chinese Premiere of Italian film Fellini and Alter Ego
News time:2020-12-17 10:16:13
The year 2020 marks the 100th anniversary of the birth of Federico Fellini, the film master. Jilin Animation Institute and the ITFF 2020 Festival jointly hosted the premiere of Fellini's commemorative film Fellini and Alter Ego in China, which was undertaken by the School of Film of JAI. The film was shown at 1:30 p.m. on December 11 in the Youth Theater of JAI. The leaders, teachers and students of the School of Film participated in the film watching activities.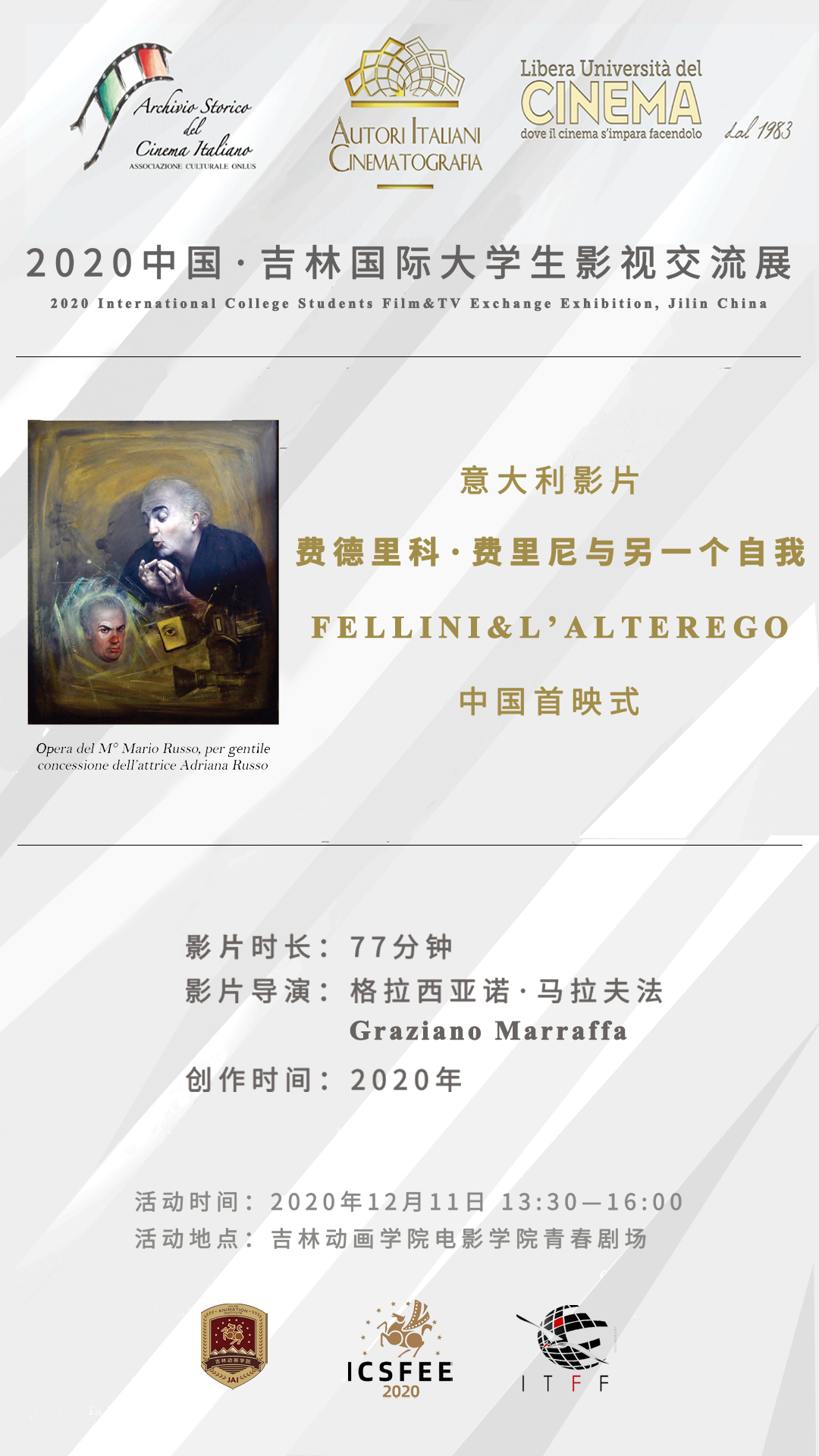 The faculty and students of the School of Film showed great enthusiasm for the premiere, and the theater was full of seats. The film Fellini and Alter Ego is selected from many classic films of Federico Fellini. The film aims to commemorate the 100th anniversary of the master's birth and pay tribute to him.

In a way, the film is a new tribute to this epoch-making master. The film cuts the master's films from black and white to color, from which we can not only see the progress of the film and television industry under the changes of the times, but also feel the director's thoughts between the lines of actors' lines.
The premiere was a short time, and the audience after the premiere felt that they still had a lot of emotion. This film watching activity provides a valuable exchange platform for the majority of film and television lovers, improves the audience's understanding and perception of art, and is of great help to shape students' film concept and improve their creative level. In the context of the epidemic, this exhibition also has a more special significance, that is to help young filmmakers and boost the confidence of the industry.