Position:News-2020 Students Advanced Collective and Advanced Individual Commendation Conference Was Held Grandly
News time:2020-12-08 17:04:00
At 2 p.m. on December 2nd, 2020 Students Advanced Collective and Advanced Individual Commendation Conference of JAI was held grandly in the International Conference Hall of Culture and Art Center. Our Chairman and President Zheng Liguo, Vice Secretary of The Party Committee, The Supervision Commissioner Zhang Ju, Vice Chairman and Vice President Liu Xin, Vice President Wang Chunli, Wang Xiaoyan, Liu Zhenhua, Vice President, Vice Secretary of The Party Committee Zhang Yanwei and relevant leaders of functional departments, representatives of parents of students from all over the country, teachers and students representatives, more than 1100 people attended the Commendation Conference together.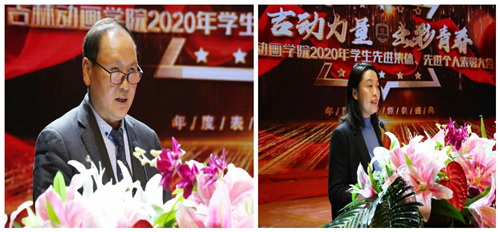 Attending Leaders
At the commendation conference, the leaders announce the commendation document first, and award the certificates of honor to the winning students and collective representatives.
At the commendation conference, the total amount of national scholarships and grants, school scholarships and platform practice scholarships was 11.47 million yuan, the chairman's entrepreneurship fund was 10 million yuan, 4,256 people won scholarships, 1,715 people won outstanding individuals, and 130 collectives won advanced collectives.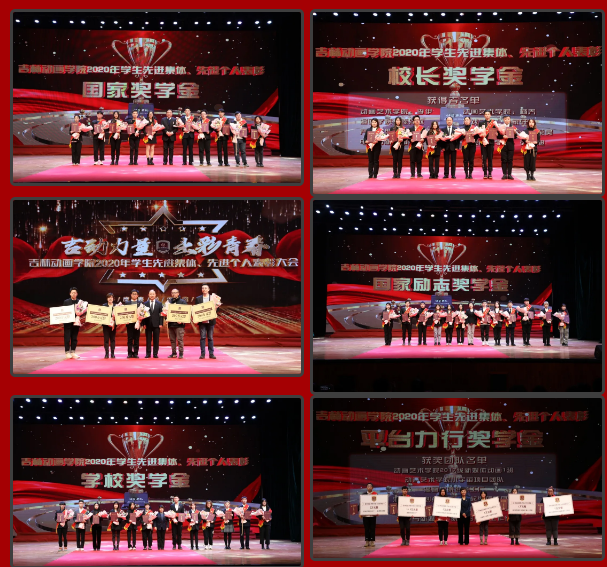 Chairman and President Zheng Liguo at the meeting pointed out, diploma, certificate is not only an honor, is the praise and encouragement to the spirit of learning and hardworking of the students, is the affirmation and return of the entire school staff hard work. "You are the inheritors and typical representatives of JAI spirit and culture, as well as the participants and practitioners of the country's future development and the great rejuvenation of the Chinese Nation!" He said, these commendations and awards, full of the school's love and expectation of students, but also reflects the country's encouragement and spur of outstanding young college students.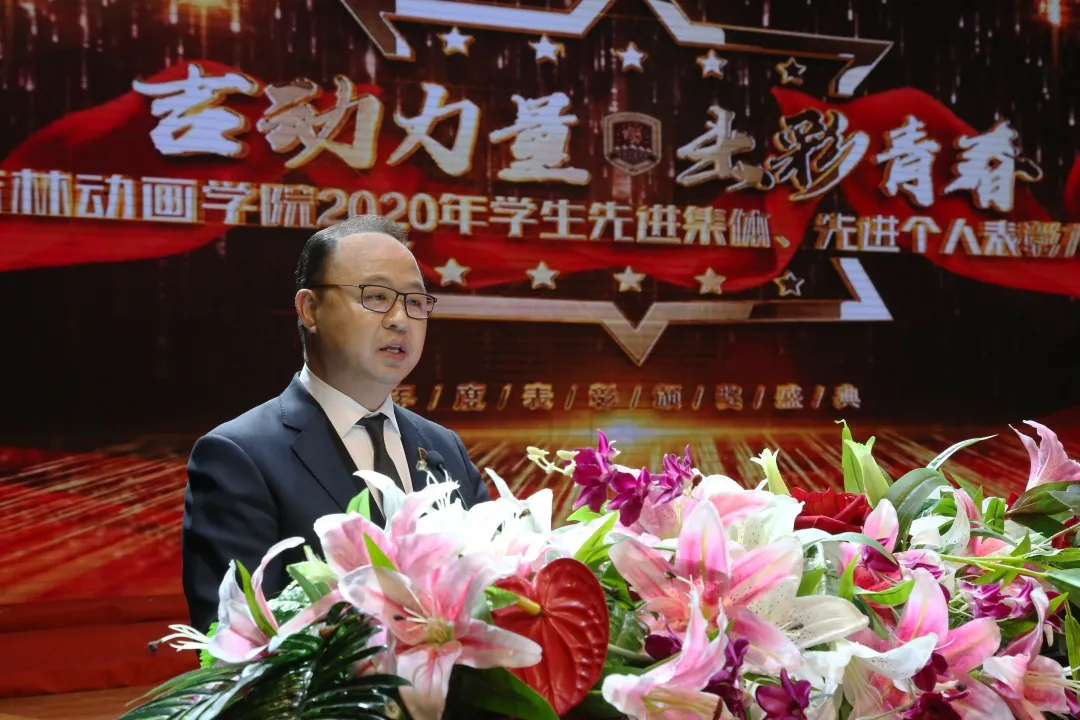 Chairman and President Zheng Liguo
The commendation meeting has ended successfully, but the "JAI Power" still reverberates in the hearts of the students. Culture is the root of the state, the soul of a nation, a new era, a new starting point, new opportunities, new challenges, in the new historical starting point, as the new era of young students, hopes to move students continue to inheritance and carry forward the excellent traditional culture of the Chinese nation, the socialist core values into their own growth and development, integrated into the excellent cultural works, always practice spirit and JAI culture. we strive to inspire youth, cultural and creative youth, civil aviation youth and future youth with high spirit. To shoulder the historical responsibility of being a strong nation in culture and science and technology in the new era, and strive for the great rejuvenation of the Chinese nation in the grand blueprint!