Position:News-The Work "EXIT" from Jilin Animation Institute Has Achieved Great Success in Singapore Art Design Contest
News time:2020-09-22 08:49:00
On the occasion of the 20th anniversary of the founding of Jilin Animation Institute (JAI), School of TV and New Media is sending the most sincere birthday gift to JAI. Recently, The Singapore Art Design Contest came to a close. After a fierce competition, the work of Gao Wang, a student from grade 19, photography department of School of TV and New Media, his work "EXIT" won the Silver Award in The Singapore Art Design Contest in China competition unit, and entered the international competition unit!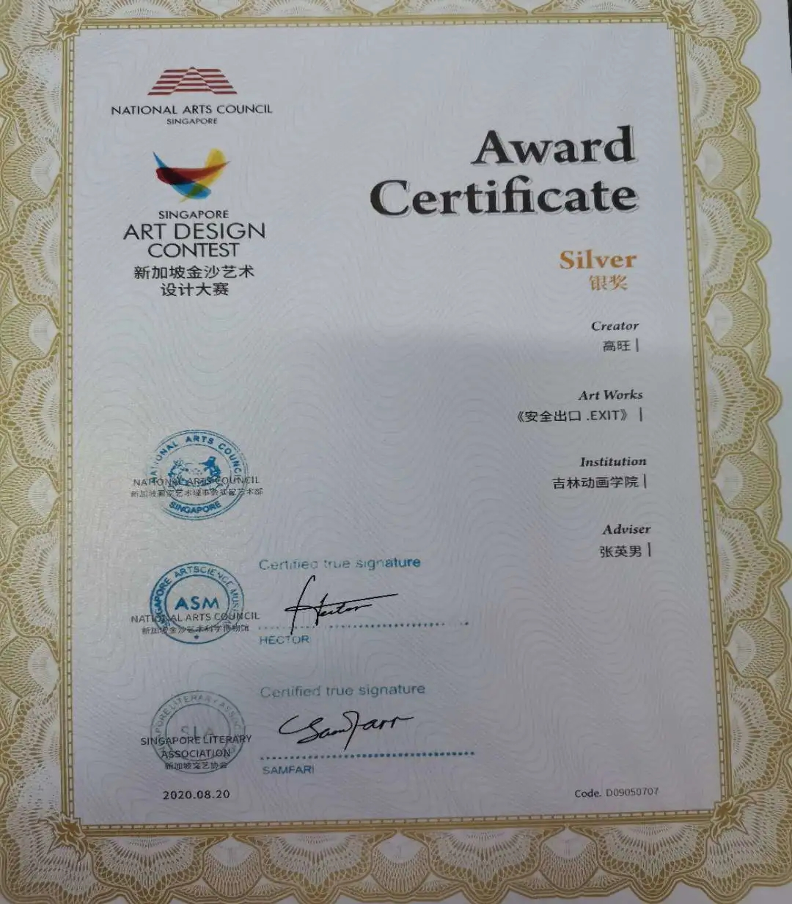 The work "EXIT" mainly expresses that when people encounter temptation in their life, they should not be driven blindly by their emotions, but should make a rational choice. The composition of this group of works is simple, redundant details are lost in the dark. The silhouette in the picture is a generalization that could be any one of us. The main colors in the picture, only saturated red and green, form a strong collision, showing the contradiction in the choice.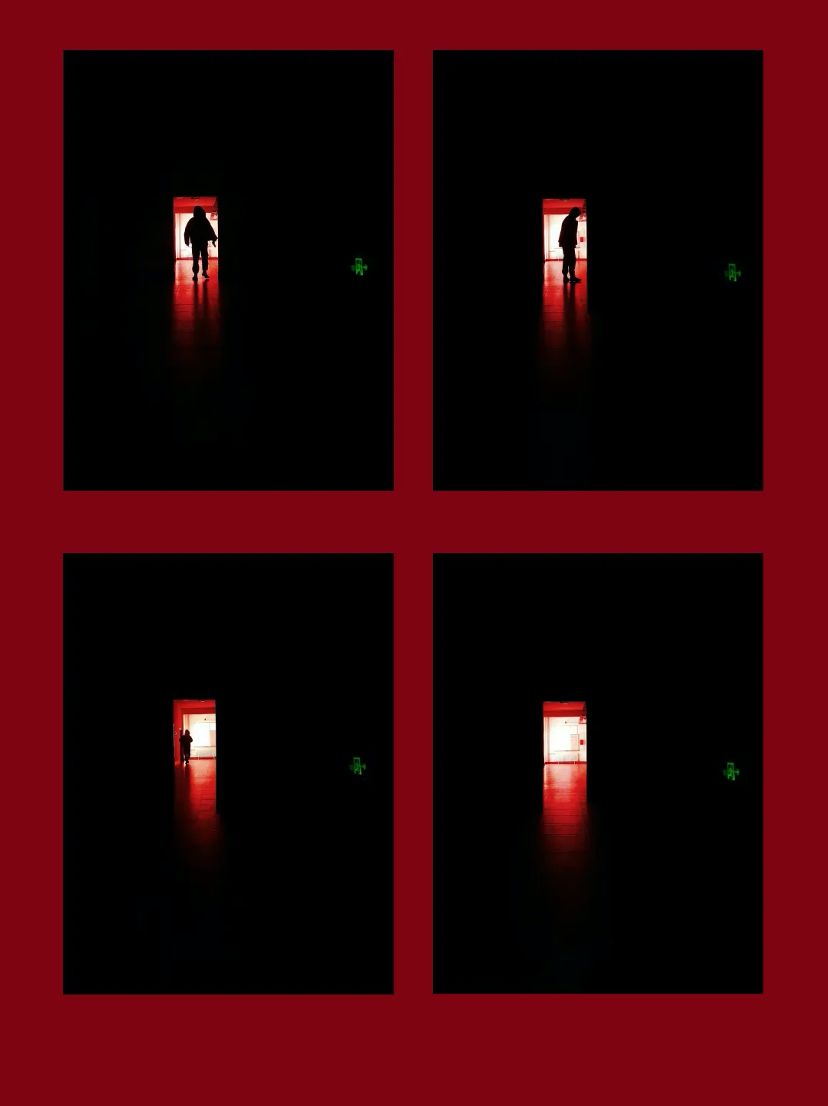 The Singapore Art Design Contest is sponsored by the Ministry of Communications and Arts of Singapore, hosted by the Visual Arts Department of the National Arts Council of Singapore, jointly undertaken by Singapore Art and Science Museum and Singapore Arts and Culture Association, and co-organized by Singapore Design Federation. With 2,680 contestants and 4,458 entries, this year's Singapore Art Design Contest is a gathering of creativity and talent. After expert review, 610 awards were awarded, including 1 gold award, 46 silver Award, 177 bronze Award and 386 excellence Award. There were 1,779 shortlisted works.
This award in the international competition is a concrete manifestation of the comprehensive strength and teaching achievements of School of TV and New Media of JAI, and also an affirmation and praise to the teaching practice of the Institute. 20 years old is in full bloom, wish 20 years old Gao Wang and 20 years old JAI will all have great future!