Position:News-Two Illustrated Works "The Style of Fairy" and "Game" From Jilin Animation Institute Were Shortlisted in Korean International Design Award
News time:2020-07-15 15:11:35
On July 9, 2020, in the list of shortlisted works announced by the K-Design Award Organizing Committee, two illustrations "The Style of Fairy" and "Game" from Jilin Animation Institute were on the list. The shortlisted works were judged and determined by 25 jury members from 6 countries after rigorous review of 2199 works submitted from 21 countries.

The author of "The Style of Fairy" is Li Shuning who is a senior student from Class Three of New Media Comics major. This work is illustrated by the Chinese national style mythology portrait and painted by decorative techniques. The illustration is based on the distinctive Chinese fairy image through the combination of traditional Chinese pattern elements and fashionable modern clothing. It creates a modern, youthful and energetic image of the Chinese native fairy, and achieves an alternative expression of Chinese style in illustration creation.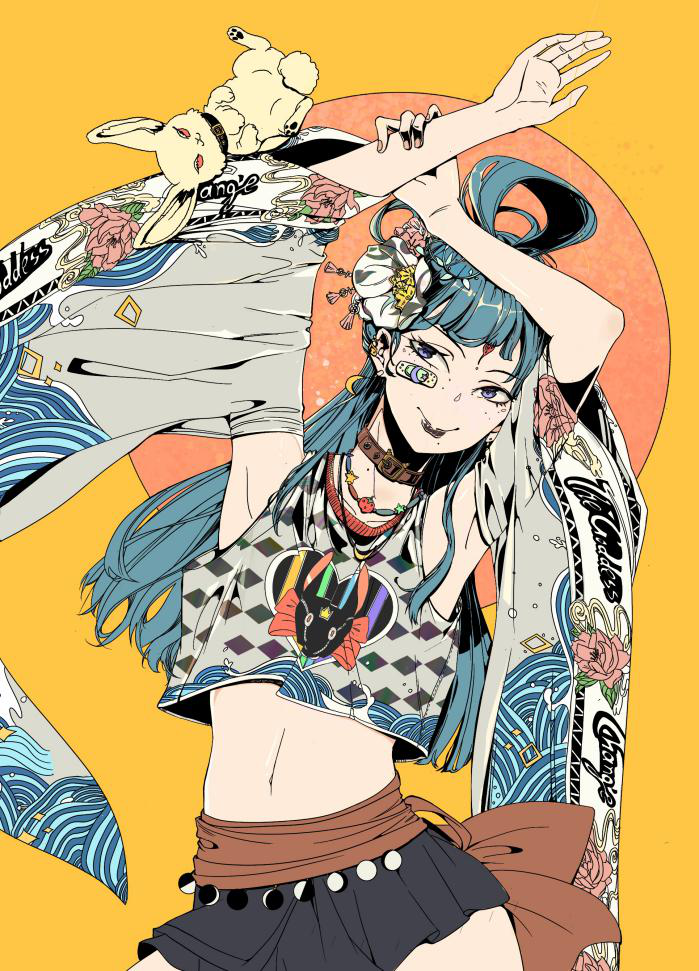 The Work of "The Style of Fairy"
The author of "Game" is Cui Qiwenxin who is a junior student from Class One of Comics major. The illustration incorporates representative Chinese elements such as ancient Chinese architecture, Chinese lion dancing and Peking Opera Masks. At the same time, the background adopts a cyberpunk style and explores a compatible expression under strong contrast. The costume of "Women Generals of the Yang Family" is chosen for Peking Opera costume which reflects the unyielding and tenacious spirit in the inheritance of Chinese national culture.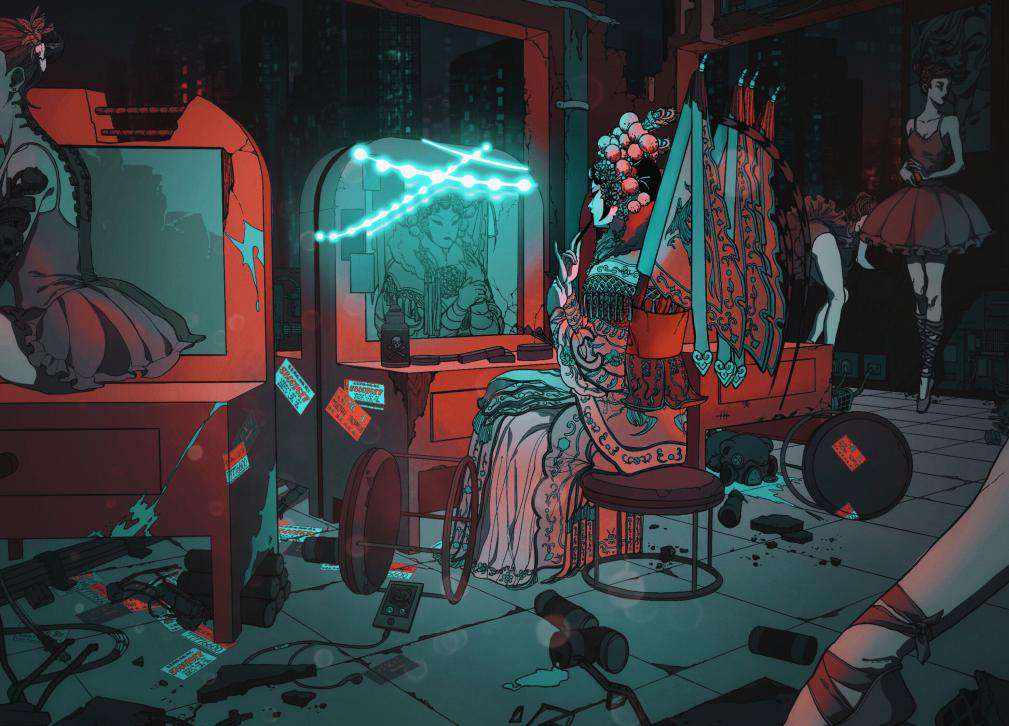 The work of "Game"
The two illustrated works that shortlisted this time shows that the excellent illustration works from School of Comics of JAI have opened another new chapter on the international stage after the awards winning of animated short films "10000 Ugly Inkblots", "Chimaera" and "Colorful Life". On the occasion of the 20th anniversary of the founding of JAI, international events frequently reported good news to the 20th anniversary celebration.
News Link:
The Korean Design Award (K-Design Award) was founded in 2012 and is known as one of the three major design awards in Asia. It is a world-class design award and is also recognized as the highest design award in South Korea. This award breaks the simplicity and complexity of the form, and truly gives the value of creativity to the products, making the products have excellent concept and design.