Position: News | There Is An Universe in My Heart, There Is A World-Space under My Feet| 2019 Work Report on Jilin Animation Institute, Jilin JAI Cultural Arts Group Co. Lmt.   News time:2019-01-18 13:35:31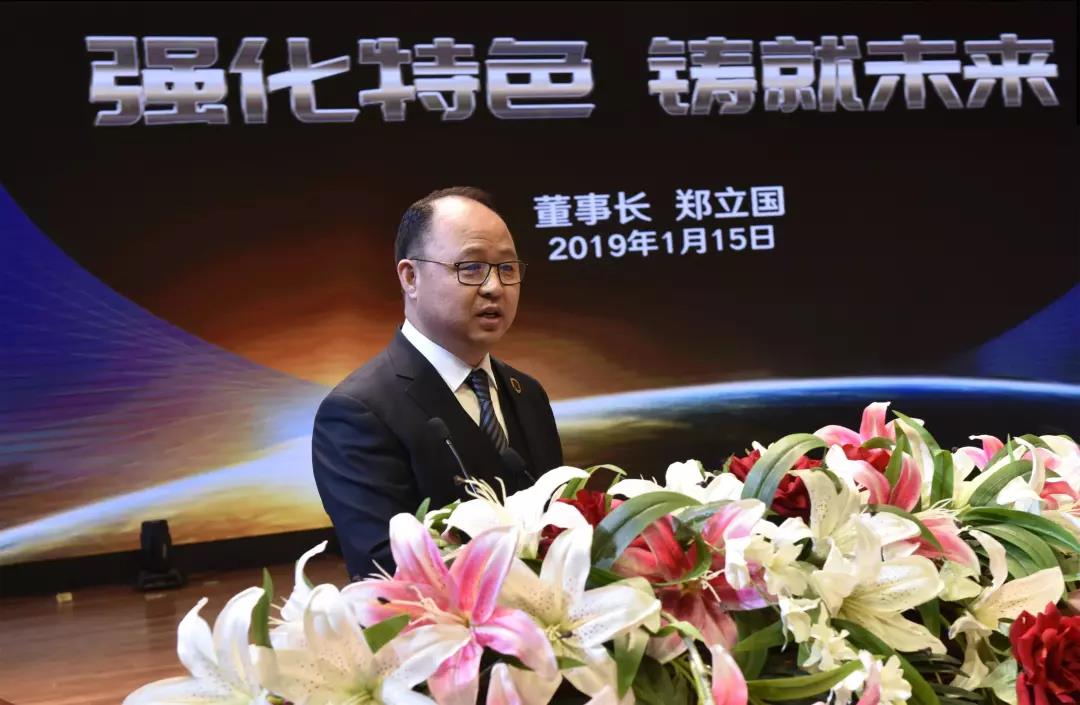 Zheng Liguo, JAI Chairman, Principal
As an extraordinary year of 2018, we the Jilin Animation Institute has completed the coming-of-age ceremony. The past year of 2018 we also looked forward to the future and broke through in a stout posture.
Jilin Animation Institute
During 18 years' striving from 2000 to now, stuff in JAI has never stopped pursuing development. Majors were also varied from the sole Animation to today's industrial chain which develops to cultivate talents. Until now we have all together 40,000 graduates out from JAI to enter in core industry. Aiming at Education-industry integration, JAI is more than a private undergraduate college.
Faculty members in JAI have always paid much attention to Chinese cultural leading and heritage and insisted on an opening and integrated way of teaching. We focus on innovation, creativeness, excellence-making and entrepreneurship, uphold five educative missions including being responsible for students, parents, industries, society and nation, admire five educative setups including bigger-picture vision, great belief, open mind, large-scaled ideology and great spirit, strengthen six tactics of development including socialized function, globalized vision, commercialized thoughts, marketed ideology, industrialized system and commercialized value. All of these consist of JAI Spirit and JAI Culture, which also lead a developing way.
During 18 years' development, JAI members opened up a special way to teach, develop industry and brand. We take healthy development, fast development, special development and profound development as a permanent theme of JAI. We have opened a new page with JAI's power and brand for our institute.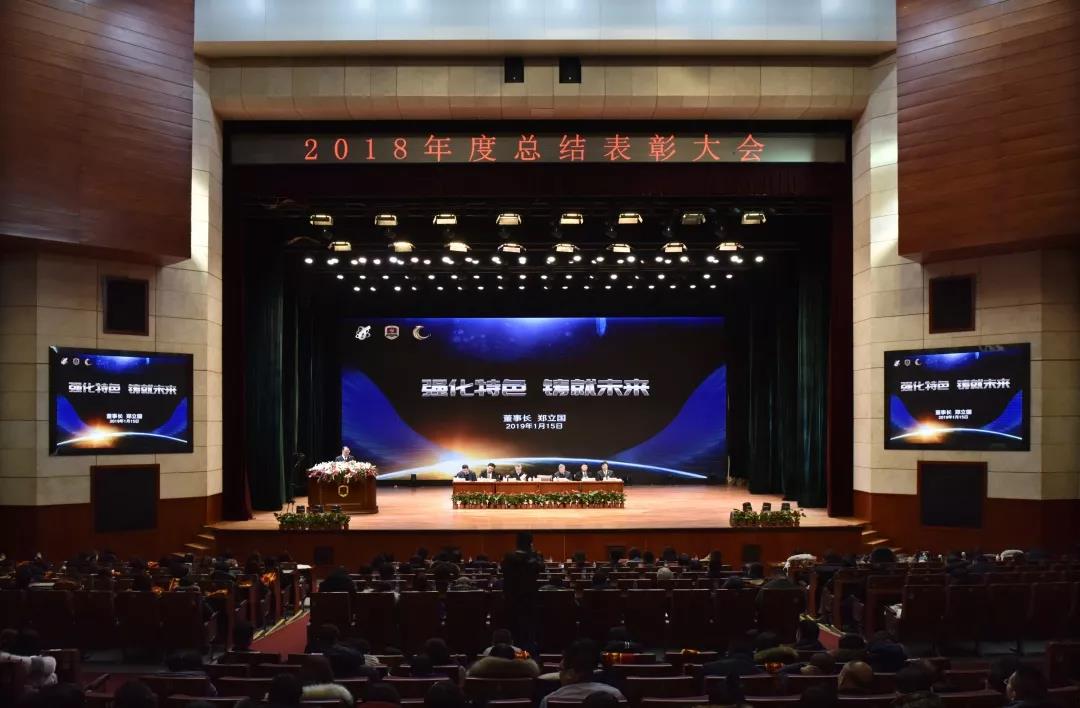 As a transiting year of 2018, we have launched the thirteenth five-year-plan strategically. In the past year, JAI has completed 132 major works and made firm foundation by the strategic setup.
I. Major Works Completed in the Year 2018
1. Strengthening planned management and promoting institutional construction
To deepen Education-Industry integration and to lift developing power of both JAI and companies.
2. Centering on industrial development and optimizing talents' cultivation
Located on industrial management and brand planning, School of Creative Industry was newly founded. To optimize talents' cultivation in film and television industry, we have cooperated with Media Design School in New Zealand and after that School of International Visual Effect was founded. To embark on developing film& television, Film Research Academy was founded. To comprehensively promote Northeastern local culture and heritage, Northeast Cultural Academy was founded.
3. Developing Communist Party's leading part and boosting healthy and connotative development
Centering on the 19th CPC National Congress, members in JAI was led by the ideology of Comrade Xi Jinping at his core, the Four Services educative principles, we have paid much attention to cultural heritage and innovation.
4. Facing to cultural and innovative business group and strengthening disciplines' construction
Animation major in JAI has won the No.1 Six-star ranking for two years. Majors including Animation, Comics, Environment Design, Digital Media and Technology were elected as revolutionarily pioneering majors. Data Science and Big Data Technology, Aviation Control and Information Engineer, Online Finance, Information Engineer recruited their first undergraduates. Film& Television and Producing Major was approved the qualification of Bachelor's Degree.
5. empowering educational mechanism and improving quality of education and teaching
Centering on Education-Industry Integration and precise elite cultivation. Students here in JAI will practice while learning.
6. Deepening open program and upgrading platform
Comprehensively deepened practice teaching platform, over 700 programs and works have been finished during the whole year. Nearly 300 exhibition works and competitions and over 500 educational results have been gained.
7. Deepening measures of works and optimizing ecological entrepreneur mechanism
Centering on cooperative entrepreneurship and fused development, JAI has financed 10 million yuan as the startup fund. In this way a great number of startup groups and programs were incubated.
8. Uplifting ability of scientific research and constructing management mechanism
Design major in JAI has been approved as provincial special discipline and has won financial support and over 20 awards.
9. Comprehensively promoting international cooperation and uplifting brand influence
During the past year, 45 delegations from abroad and China Taiwan visited JAI, nearly 50 specialists came and formed workshops. We have promoted cooperation with 15 international colleges with the Belt& Road Initiative countries. Altogether there were 6 large-scaled forums and exhibitions.
10. improving aviation education and broadening cooperative resources
JAI has signed institute-company cooperative agreement with 3 aviation companies in Xiamen and other areas. Centering on elite cultivation mechanism, JAI is aiming to cultivate talents with both educational background and working experience.
11. Making breakthroughs in recruitment and career, uplifting JAI's brand influence
We have gained a higher-lever breakthroughs in recruitment, of which recruited rate and entrance rate rank top compared with domestic art school.
12. Launching connotative culture and uplifting brand culture
On one hand, culture activity 18-year-old JAI construct our campus culture. Several medias broadcasted JAI's cultivating mood and propagandized forum activities.
13. Deepening construction on talents' cultivation and uplifting professionalism of faculty
Centering on cultural innovation and guarantee talents' mechanism construction and faculty divided management. Introducing high-level teaching faculty from society and constructing a platform with which salary is separated given out.
14. Advancing enterprises' management and improving asset system
Advancing construction on film& television service platform and live room for design and media. Centering on integrated asset management, JAI has set up a sharing platform for facility resources.
In the following year of 2019 and to the future, JAI will always keep our mission and initial wish in heart. We will continue to deepen international education, integrated and innovative education. We will promote JAI to develop in a healthy, fast, special and connotative way. We will insist to be responsible for students, parents, industry, society and nation. We will confirm an outline of big vision, ideology, mind, thoughts and spirit.
There Is An Universe in My Heart, There Is A World-Space under My Feet! That is what JAI Spirit means! That is what JAI Power represents!