Position: News | A delegation of Jilin Animation Institutte attended 2017 Mifa (International Animation Film Market) Of Annecy Festval   News time:2017-06-23 11:15:30  
Invited by the committee of Annecy Festival, Jilin Animation Institute sent a delegation consists of Zhang Yunfei, assistant to the dean of School of Animation Arts, Liu Jia, assistant to the general manager of Jilin VIXO Film, TV and Media Co., Ltd., Zheng Jian, head of Korean Mole Design Studio of Jilin Animation Institute, Gavin Liu, manager of International and Exchange Office of Planning and Strategy Development Center, to participate in this event.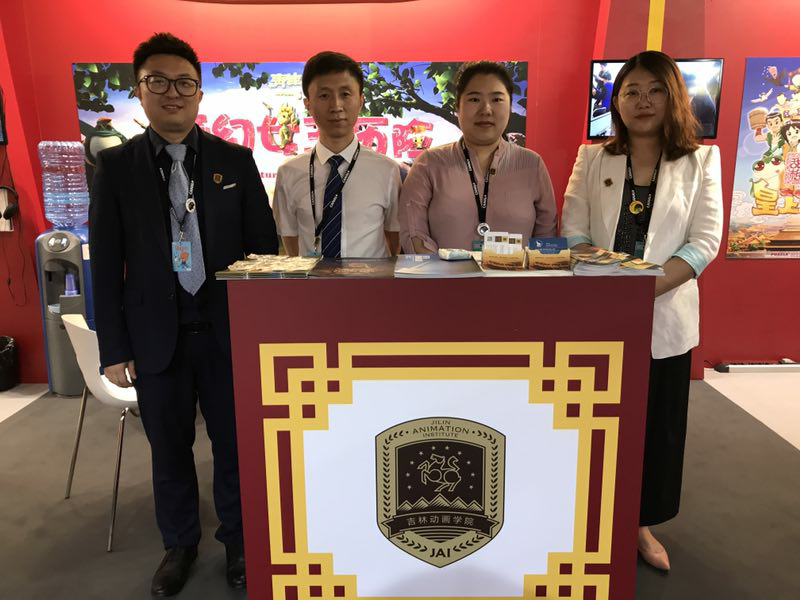 Group photo of the delegation
During MIFA, Zhou Jiandong, inspector of State Administration of Press, Publication, Radio, Film and Television of the PR, paid a visit to JAI's stand and heard about how the Frog Kingdom films produced, he gave appraise to what JAI had done on the story, production and promotion of Frog Kingdom films.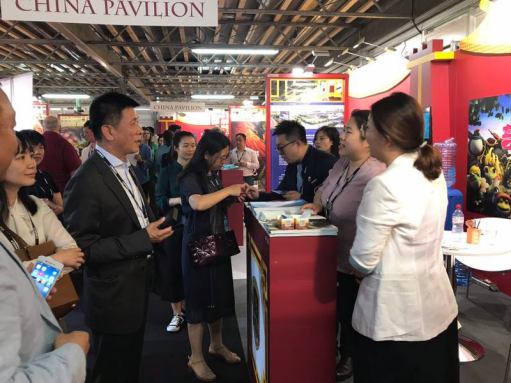 Picture of the inspector talked to the delegation of JAI
In 2017 Annecy Festival, it gathers the most successful future animated films, short animated films and the companies and the talents. China, as the Host Country, the exhibitors from China showed the combination of Chinese culture and arts, creativity and innovation to the world, which adequately shows the important role of Chinese elements in the animated film.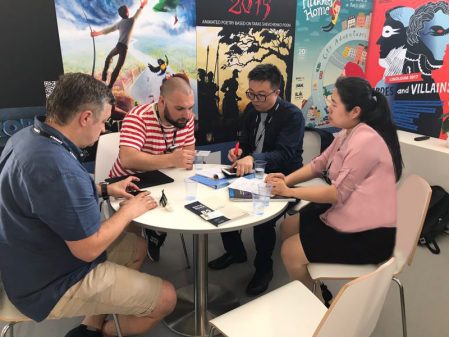 Picture of a meeting between the Ukrainian exhibitor and JAI delegation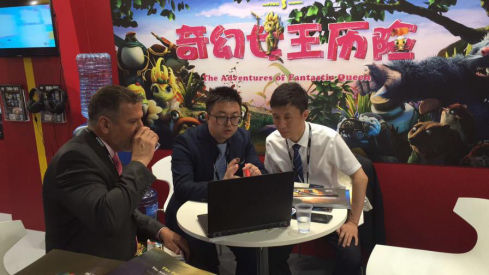 Picture of a meeting between the Swiss exhibitor and JAI delegation
Jilin Animation Institute, as the top animation school and animation production company in China, had meetings with international companies to discuss on many ways of cooperation of IP Purchasing, Brand Authorization, Co-production etc. , which makes a solid foundation for the school and the companies of JAI.
Written: Liu Jia,
Gavin Liu
Jun. 14th 2017
News Link:
https://www.annecy.org/mifa/presentation:en