Jilin Animation Institute(JAI) was set up in 2000, it was admitted by Ministry of Education in China to be the first art college in China whose professional disciplines are Animation, Comics& Games. At present, JAI has two campuses in Changchun and Shuangyang district. The occupied area is 830,000 square meters with nearly 12,000 students. JAI has the largest number of students that are major in Animation in the world.
Jilin Animation Institute carries the motto spirit of "Self-esteem, Self-discipline, Innovation, Creativity". JAI form its own characteristics of "open internationalization, integrative way of education, research and industry, creative products high technology". Some industry experts evaluate that JAI is a thoughtful institute with distinguishing features and full of potential and it is a successful example in private colleges.JAI already has certain brand influence and international popularity, and has been rated "National Animation Education and Research Base","National Animation Industry Base","National Demonstration Base of the Cultural Industry"and "National College Students Innovation and Entrepreneurship Project Implementation Agency". The Communication University of China, Beijing Film Academy and Jilin Animation Institute were rated "Pan-Asian Region Animation& Comics Education Institutions Top 10".
There are eight branch schools in JAI, which are Animation Art School, Cartoon School, Game School, Design School, Media School, Advertising School, Film, Television & Theater School, Culture Industry Management School and sets up 21 specialties: Animation, Digital Media and Arts, Visual Communication, Product Design, Art & Science, Advertising, Broadcasting and Hosting Arts, Internet and New Media, Film and Television's Photography and Production, including 4 disciplines: art, literature, engineering and management.
Jilin Animation Institute takes full advantage of the strategic cooperation between company and colleges and innovates traditional teaching mode, in the meanwhile, it also sets up the institute learn, study, industry unifies the personnel training pattern "Dominated by teaching, Scientific research to support, Industry oriented". JAI cooperates with international and national famous enterprises, such as Chinese largest search engine Baidu, networking technical company Perfect World, video website QIY, South Korea famous entertainment company SidusHQ etc., and also establish practice teaching platform to develop learning and producing.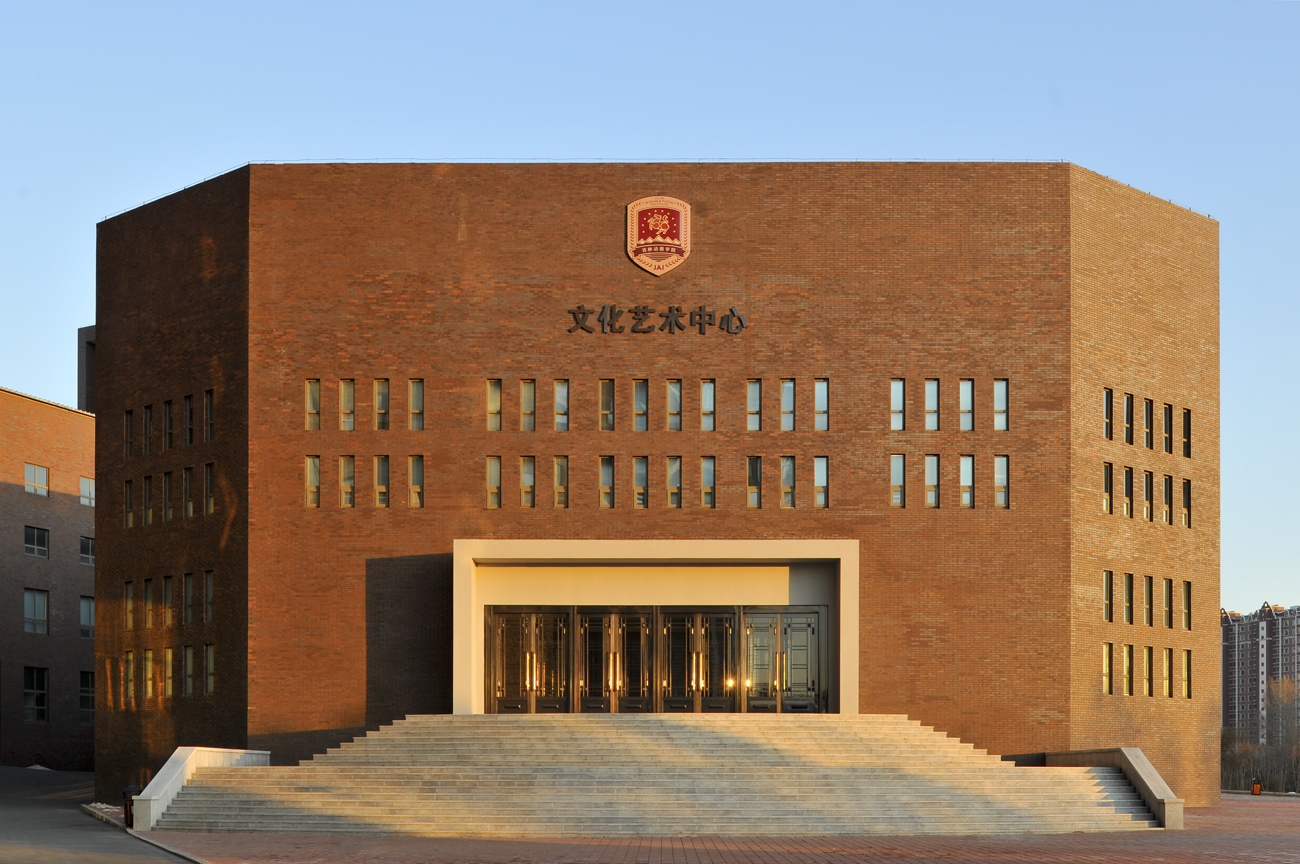 Until now, the teachers and students have created more than 1500 works of animation, game, design, advertising, media and other kinds of work, a number of works has won awards in exhibitions at home and abroad. Such as the Grand Prix of the 14th International Animation Festival Hiroshima, the Monkey Award, China's animation industry top award, the Magnolia Award of Shanghai Film Festival, the Gold Prize of China Creative Design Yearbook, nomination of Red Dot, Germany, the Industrial Design International highest authoritative award, the Excellent Drama Award of China's Campus Theater Festival Highest Award, Chinese Game Best Producer and Best Outstanding Creative Award, First Award of National College Students Advertising Art Contest, First Award of Chinese College Students Online Photography Contest. The original 3D Animation Film produced by teachers and students "The Frog Kingdom" has gained Best Action Design Award, Excellent Screenwriting Award of China's Animation Film "Tian Ma Cup", and it becomes the only animated film that enters the 8th Asia Pacific Film Festival Award for Best Animated Film".
In future development, the institute will continue to deepen the integration of learn, research and industry mode of personnel training, promote the development of connotation, strengthen the core competitiveness, struggle to build an over 100 years domestically first-class, internationally renowned university!