Position:News-The 2022 China Jilin International Game Forum and the 7th International College Students GameJam Came to An End
News time:2022-11-25 08:15:00
The 2022 China Jilin International Game Forum and The 7th International College Students GameJam (ICSG) started on November 11th. A total of 155 students from 19 international and domestic universities gathered at the "Metaverse Venue" to jointly participate this competition.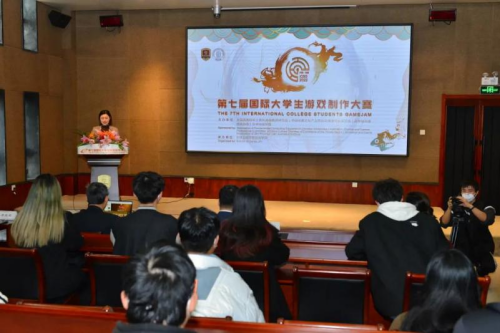 The competition lasts for two weeks. Through the use of a virtual conference platform, each participant and guest can have an immersion and interactive experience of both online and offline.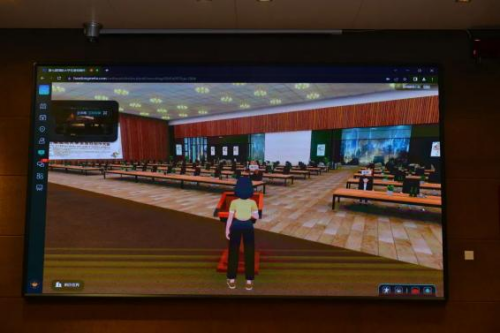 It is learned that during the competition, an international game forum titled "Digital Media Professional Development Path from The Perspective of The Metaverse" will be held to explore the professional development path of digital media art and digital media technology in colleges and universities for the development of digital entertainment industry, build a bridge of communication between colleges and universities at home and abroad, excavate students' excellent creativity, and cultivate high-end game talents with an international vision.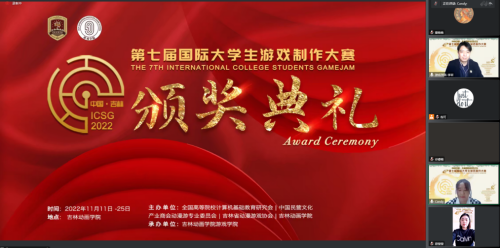 After 14 days of intense competition, 24 teams completed their respective works. In the process of creation, not only tested the students' technical ability and creative ability, but also improved the students' teamwork ability, language communication ability and organization ability. On November 24th, the teams presented their game works and the jury evaluated the game in terms of integrity, entertainment, marketing potential, and innovation.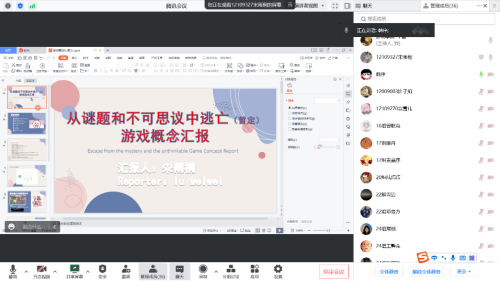 Finally, "Literary Travel" created by "Hat-Soft" won the gold medal; "Words and Objects," created by Team Melee, and "Word Memorize War," written by Team Puppy Cat, won the silver award. "Paper War" by Team CRT, "Lost on Green Field:Kind thoughts" by "Big Hero 6", "Lightkeeper" by "m(=∩ King ∩=)m team" won the bronze award; The works of the other three teams won the excellence award; Thunchanok Zhou and Zeng Gengliang won the Best Leadership Award, while Cher Weng won the best collaboration award.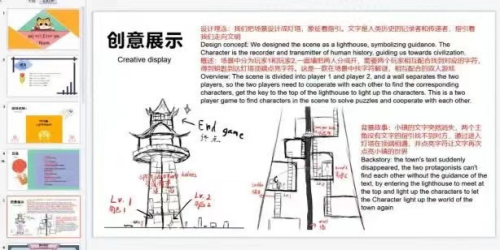 The "2022 China Jilin International Game Forum and the 7th International College Students GameJam", which lasted for half a month, has come to a successful end.Through this International College Students GameJam, it has built a platform for communication of digital media art and technology, demonstrated the high cultural accomplishment, artistic and technical ability and excellent team spirit of contemporary college students, and created a number of excellent games.