Position:News-Promote Cooperation and Enhance Exchanges—The Delegation from Faculty of Humanities and Arts, Macau University of Science and Technology
News time:2023-06-13 16:31:00
On June 8, 2023, Zhang Zhiqing, Dean of the School of Humanities and Arts of Macau University of Science and Technology, and Zhang Linming, Assistant Dean of the School of Film of Macau University of Science and Technology, visited Jilin Animation Institute. Zheng Liguo, Chairman and President of Jilin Animation Institute, Liu Xin, Vice Chairman, Huai Yongjian, Vice President, Liu Junyi, Dean of school of film, and Bao Yiping, Executive Vice Director of the International Cooperation and Development Center, warmly received the visiting guests.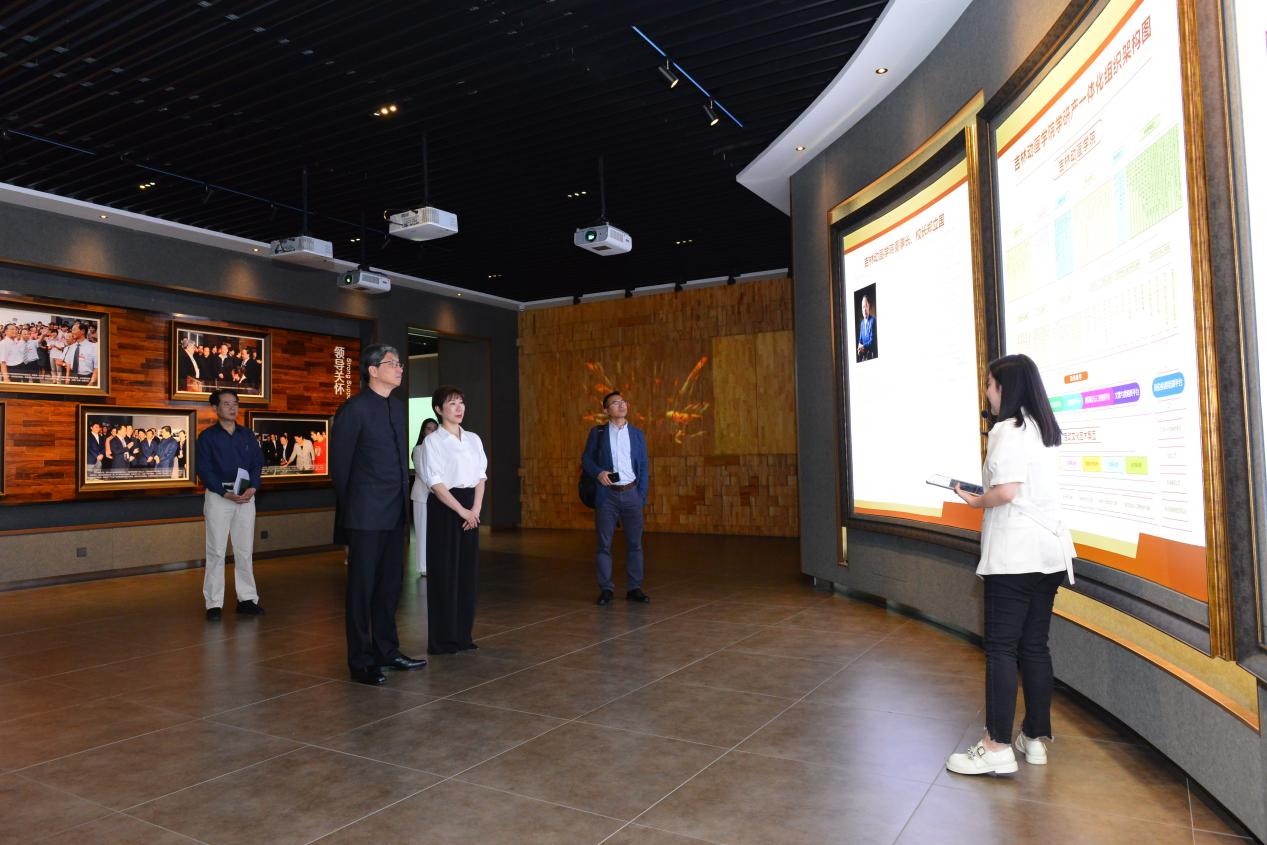 Guests visiting JAI's history museum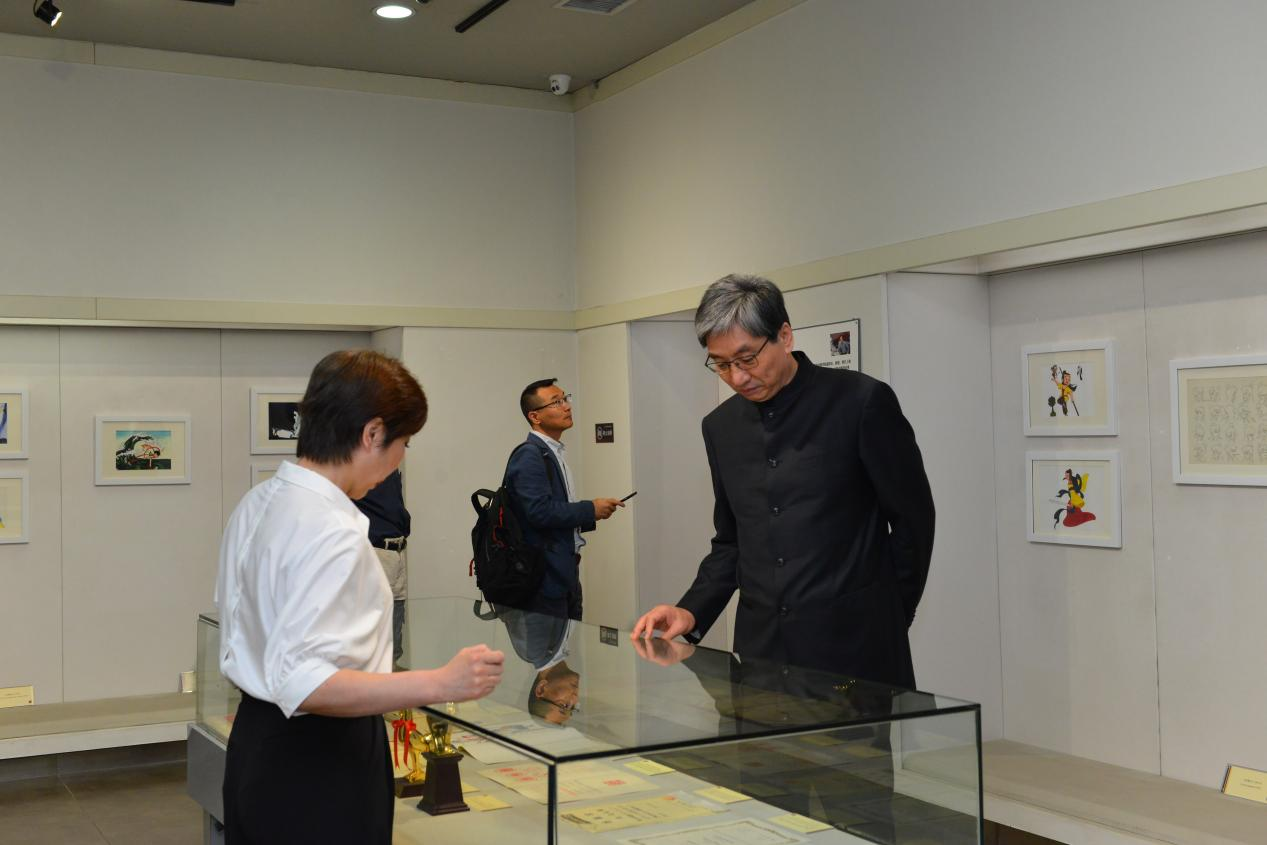 Guests visiting JAI's museum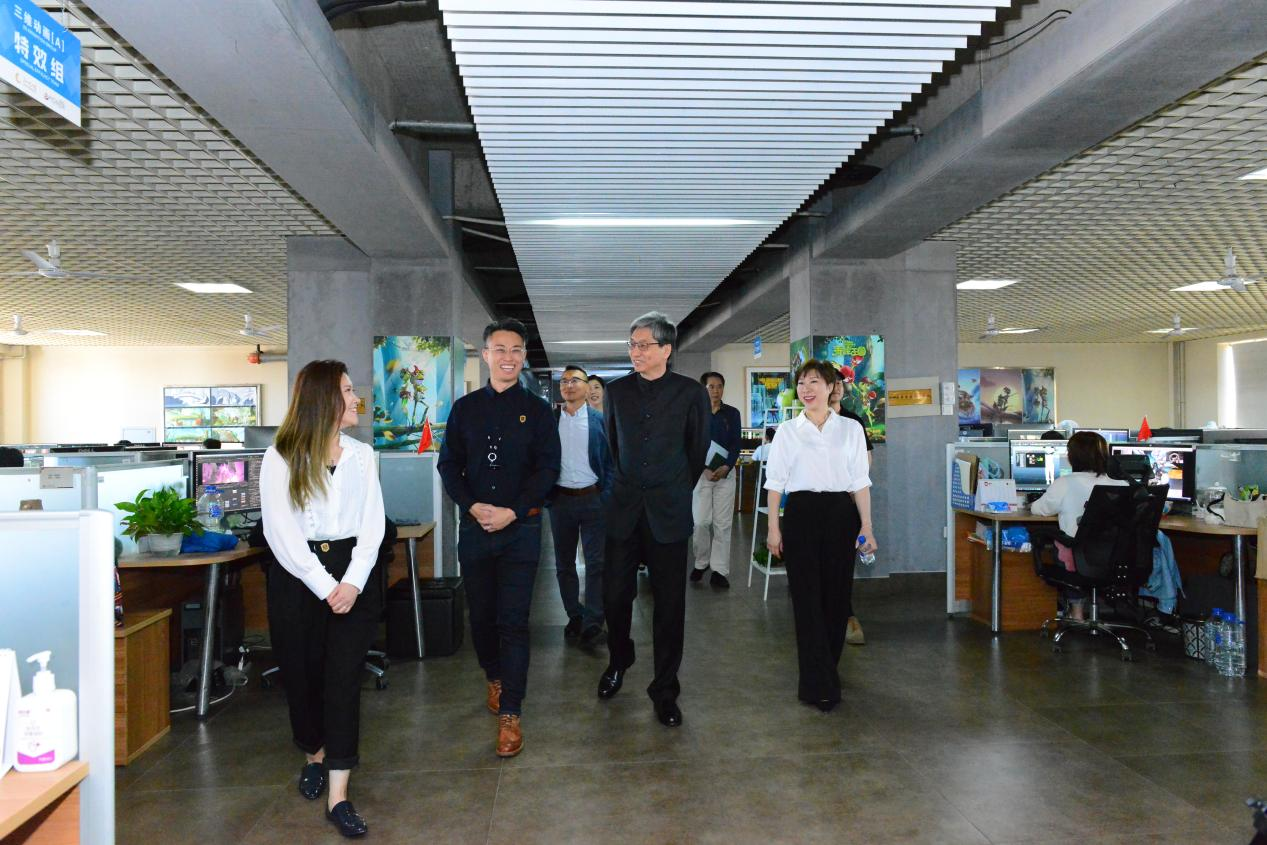 Guests visiting our school's practical teaching platform
The guests first visited our school's history museum, Jilin International Animation Museum and practical teaching platform.Through visiting, they gained a preliminary understanding of the development history and characteristics of our school, giving full recognition especially for our school's motto of "self-esteem, self-discipline, innovation, and creation". After the visit, Dean Zhang Zhiqing left a message for the teachers and students of our school that "innovation is the key to entrepreneurship".
Subsequently, the Chairman, President, and Vice Chairman of our school had a discussion with the guests, both sides exchanged and discussed cooperation content around teacher and student exchange projects, art creation, and joint exhibitions.
Photo of relevant leaders of our school and visiting guests
In 2015, JAI established an inter school cooperation relationship with the School of Humanities and Arts of Macau University of Science and Technology. The two schools have a high convergence in professional fields such as film and television. We believe that through this visit, the two schools will deepen cooperation and close ties in the future, build a communication platform for teachers and students of the two schools, and promote frequent communication and joint progress between teachers and students!