Position:News-The Graduation and Degree Awarding Ceremony of 2022 Graduates of Jilin Animation Institute Was Held
News time:2022-06-28 15:07:00
On June 27, 2022, Jilin Animation Institute(JAI) held a graduation ceremony and degree awarding ceremony for 3,103 graduates of 2022 in the form of "lawn ceremony and live online".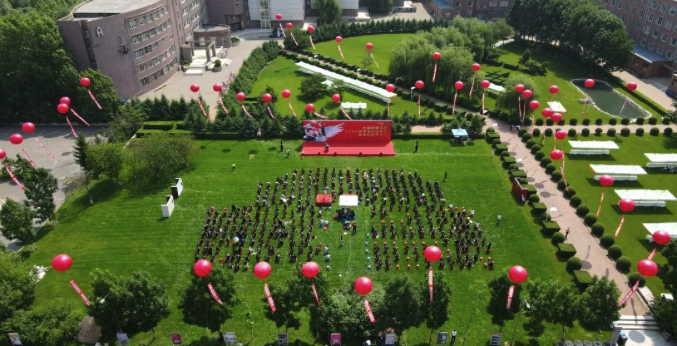 The graduation ceremony was presided over by Liu Zhenhua, the Executive Vice President of JAI. Zheng Liguo, President of JAI and Director of the Degree Evaluation Committee, Yue Wu, Secretary of the Party Committee, Yu Gengpu, former President, Liu Xin, Vice President, Wang Chunli, Vice President, Wang Xiaoyan, Secretary of the Disciplinary Committee, Zhang Yanwei, Deputy Secretary of the Party Committee and Vice President, Zheng Lijun, Peng Wei, Gai Shirui, assistants to the principal, Xu Xiaoduo, supervisor of the board of directors, and other leaders of Jilin Animation Institute and schools, representatives of teachers, graduates, enrolled students and parents attended the ceremony and sent sincere wishes to all graduates of 2022.
JAI has set up a graduation photo shoot location on the lawn next to the Central Avenue. Graduates wore cap and gowns with the school bages and took pictures with the teachers and classmates. Many graduates also used video connection to share this unforgettable moment with their families.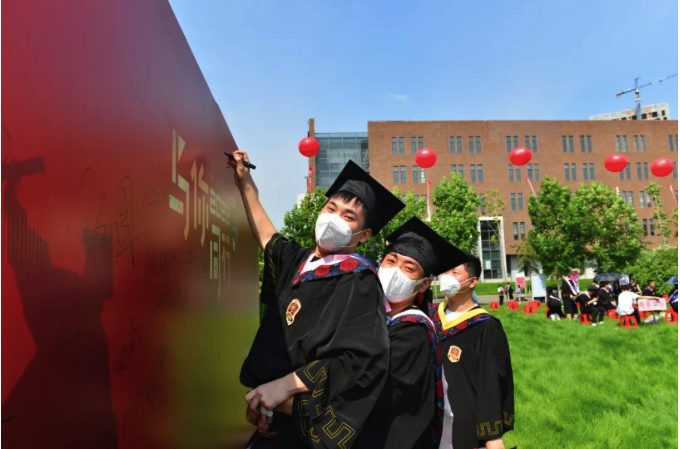 At the graduation ceremony, President Zheng Liguo awarded degree certificates to graduates with bachelor's degrees and turned the tassel, which means the transition from candidates to graduates with the deans of various schools. In addition to the graduates on site, Jilin Animation Institute also mailed gowns and graduation certificates printed with the university logo to each graduate who was unable to attend due to the COVID. For the graduates who cannot be there, they watched the graduation ceremony online and invited their parents or employment leaders for turning the tassel, sharing the joy of graduation.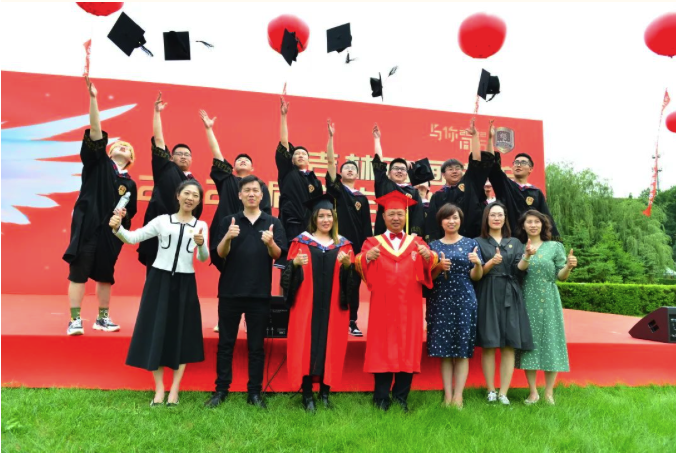 The school leaders commended the outstanding graduate representatives who actively participated in the key projects of the platform practice and the academic-industry docking practice teaching platform and hoped that they could adhere to the school motto, "Self-esteem, Self-discipline, Innovation and Creation"and shoulder the mission of the times bravely, being an excellent JAI Spokesperson. Lv Chenxi, class of 2022, from the School of Animation and Arts, and Gao Bofei, class of 2019, from the School of Creative Industry, spoke on behalf of graduates and enrolled students at the graduation ceremony. Yue Wu, Secretary of the Party Committee, extended warm congratulations and best wishes to the graduates on behalf of all teachers, students and staff of JAI. He said that the online graduation ceremony is worth remembering for a lifetime.