Position:News-The 6th International College Students GameJam, ICSG Kicked off on the Internet
News time:2021-11-16 14:36:00
At 9:30 on November 15, 2021, Beijing time, the 6th International College Students GameJam, ICSG, sponsored by Animation, Comics and Games Professional Committee of China Cultural Chamber of Commerce for the Private Sector, Jilin Association of Non-Party Intellectuals , Animation and Games Association of Jilin Province and Jilin Animation Institute, and undertaken by the School of Game of Jilin Animation Institute(JAI) kicked off. Teachers and students from 15 universities in the UK, Russia, Japan, Thailand, South Korea, the Philippines and China gathered on the internet.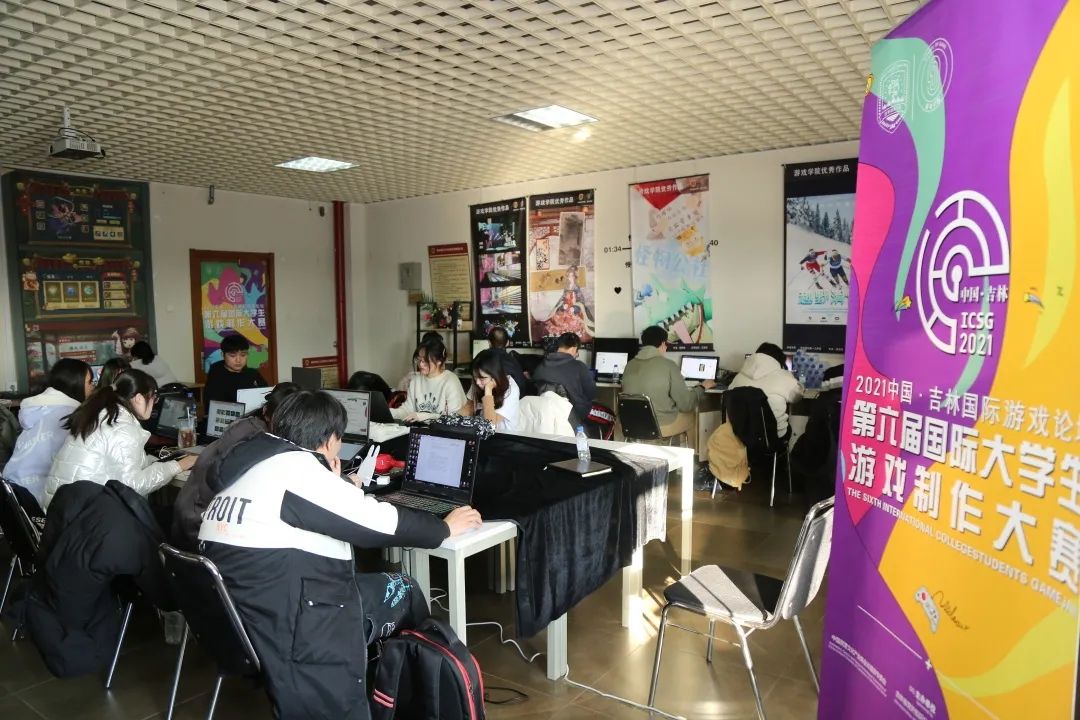 As a game development challenge for the students majoring in game and concerned majors at home and abroad, ICSG aims to provide students with a public platform for exchange and cooperation, creativity and sharing, practice and innovation in game creative design and practical ability, Cross-cultural Vision expansion and integration of innovative spirit. According to the sponsor, this competition brought together more than 100 students from 15 universities at home and abroad, namely, Tokyo University of Technology, Nihon University, Bansomdejchaopraya Rajabhat University, Rangsit University, King Mongkut's University of Technology Thonburi, Chungkang College of Cultural Industries, iAcademy, University of Portsmouth, St. Petersburg State University of Film and Television, Shenzhen University, the Guangzhou Academy of Fine Arts, Guilin University Of Electronic Technology, Guangxi Arts University, Hebei Academy of Fine Arts and Jilin Animation Institute. Participants teamed up and each team(16 teams in total) consisted of 6 students, carrying out creative game design and collaborative development with the theme of "Hand in Hand for Olympic Winter Games". According to the requirements of the competition system, each team needs to complete the game DEMO submission and online roadshow including game planning, art design and technical implementation within 12 days, and a review team will be composed of instructors and industry experts from participating colleges and universities. Centered on the comprehensive evaluation of the original game's innovation, entertainment, commerciality and completeness, the final winning team and outstanding works will be selected on November 26, 2021.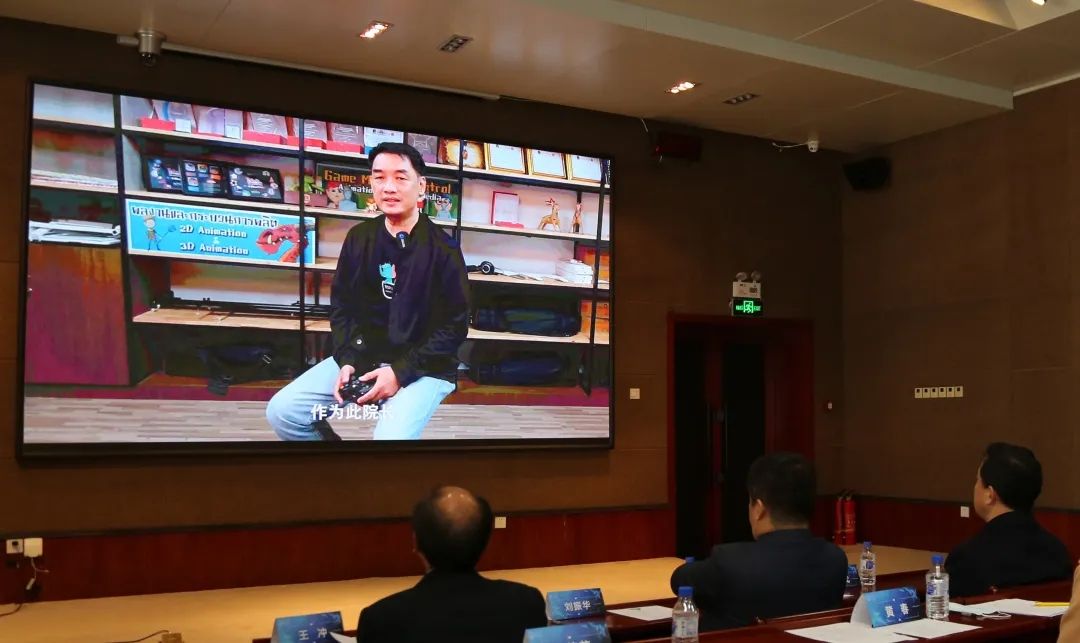 At the opening ceremony, Kasem Kamolchaipisit, Dean of the School of Animation and Digital Media of Bansomdejchaopraya Rajabhat University, Thailand, sent blessings to the competition through video on behalf of participating universities,"Let us help students find new ways to develop games through the competition!" He said: "Online competition is a brand new experience for the students. I hope that the participating teams can show excellent game planning, creative design, cooperation and exchange results!"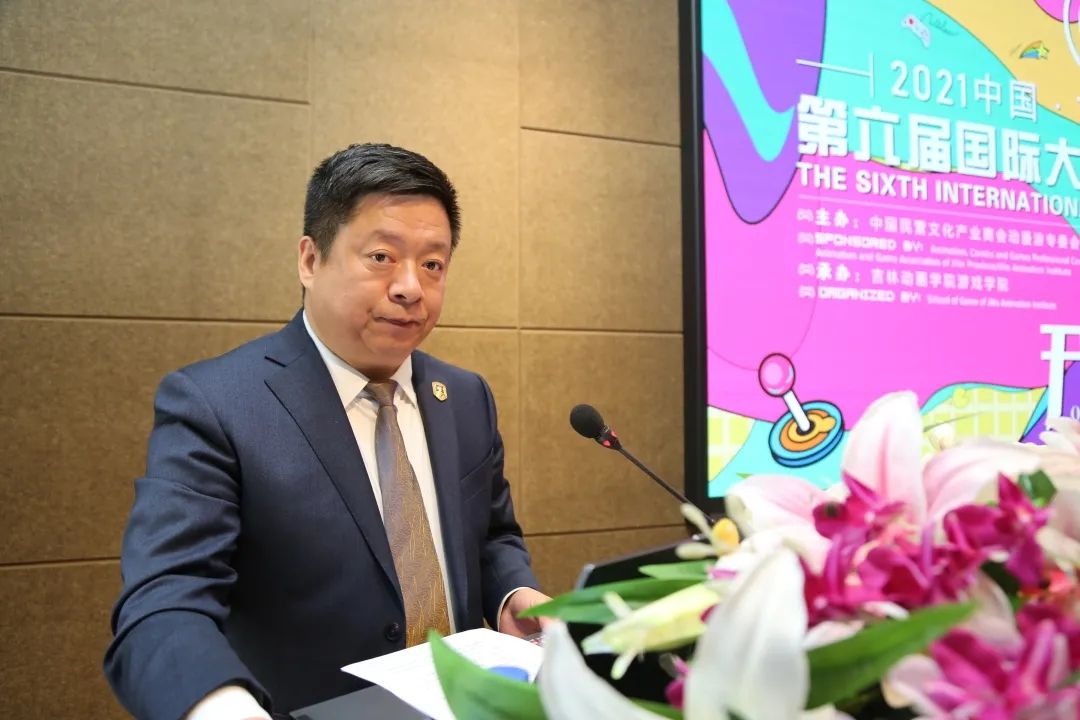 Wu Yue, Secretary of the Party Committee and Supervisor of JAI , Vice-president Wang Chunli, Dean of School of Game Wang Chong, attended the Opening Ceremony. Liu Zhenhua, the Executive Vice-president of JAI addressed the opening ceremony: School of Game is approved as the Brand School. Digital Media Art has been approved as National First-Class Undergraduate Speciality Construction Site, Provincial Characteristic and High-level Speciality and Provincial First-Class Undergraduate Speciality. International College Students GameJam is a Brand competition of School of Game. It is hoped that universities at home and abroad with relevant majors will take this competition as an opportunity to continuously deepen the level of international exchanges and cooperation among colleges and universities, and further enhance the international vision of college students in the new era. , cross-cultural awareness and the spirit of integration and innovation.