Position:News-The Delegation of Jilin Animation Institute Visited Italy
News time:2019-11-01 15:46:07
From October 16 to 17, 2019, the delegation from our institute visited Italy. Zheng Liguo, president and chairman of our institute, Li Jing, director of the administrative operation management center, and BaoYiping, executive deputy director of the international cooperation and development center visited Accademia Costume & Moda (ACM) and Accademia del Lusso (ADL). The two sides discussed the exchange of teachers, students' postgraduate studies, students' works exhibition, winter summer camp and business project cooperation.
The delegation visited the Accademia Costume & Moda (ACM) firstly. Barbara Trebitsch, director of academic affairs, Denise Severa, director of international affairs, and Enrico Moretti, director of marketing consulting received the delegation. Accademia Costume & Moda (ACM) was established in 1964, focusing on fashion design and stage fashion design education in Italy.The university offers undergraduate, master's, intensive and short courses in the fields of fashion design, theatrical costume design and performing arts. In the fashion field, the alumni of the university also have a high reputation, including Gucci design director, Frida Giannini. Cerruti design director, Aldo Maria Camillo and so on.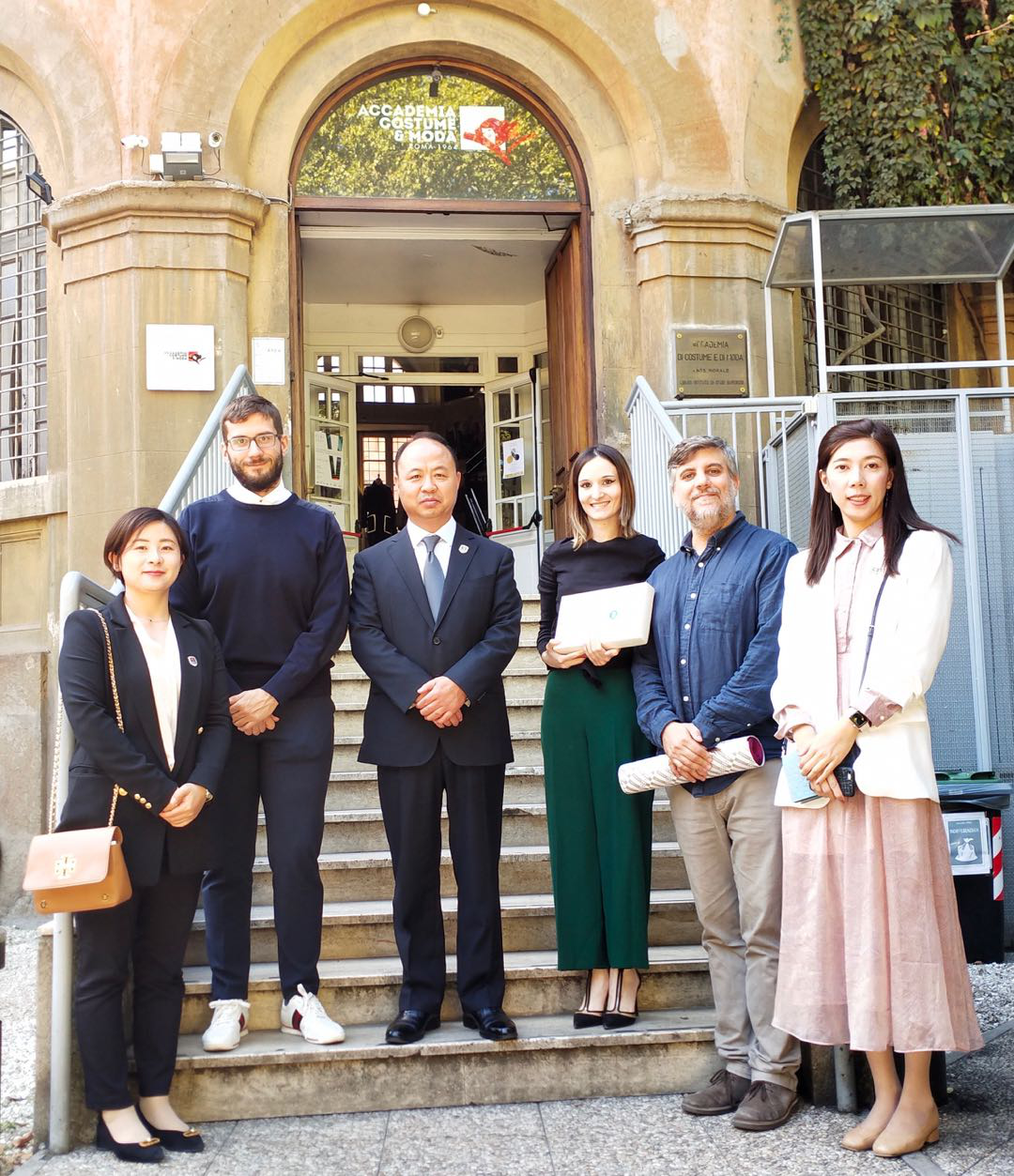 Our chairman, Zheng Liguo, expressed his thanks to Accademia Costume & Moda (ACM) for their warm hospitality in his speech, and introduced the relevant conditions of our institute and industry company, also said the professional construction of two universities has high compatibility, will further promote the cooperation between two universities in the future. The two sides also made a communication about teachers' visit and postgraduate program between two universities.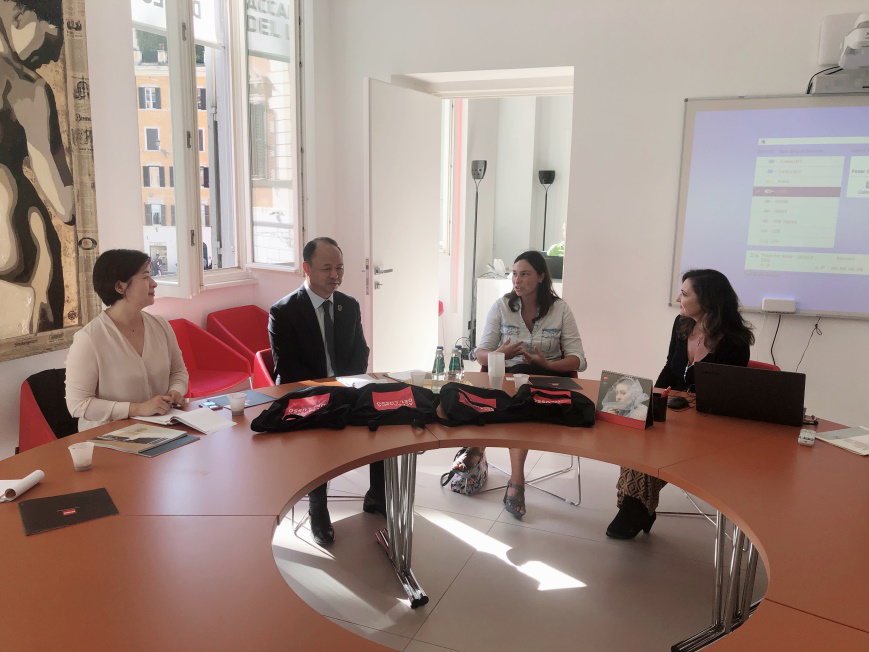 The delegation also visited Accademia del Lusso (ADL). Laura Gramigna, dean of the institute, received the visiting delegation of our institute. Accademia del Lusso (ADL) was founded in 2005, focuses on fashion design, luxury management and other high-end fashion professionals training. The university is part of the CEPU Group, Italy's largest education group. In the future, the two sides will continue to promote cooperation in exchange visits between teachers, business project cooperation, student works exhibition and winter summer camp.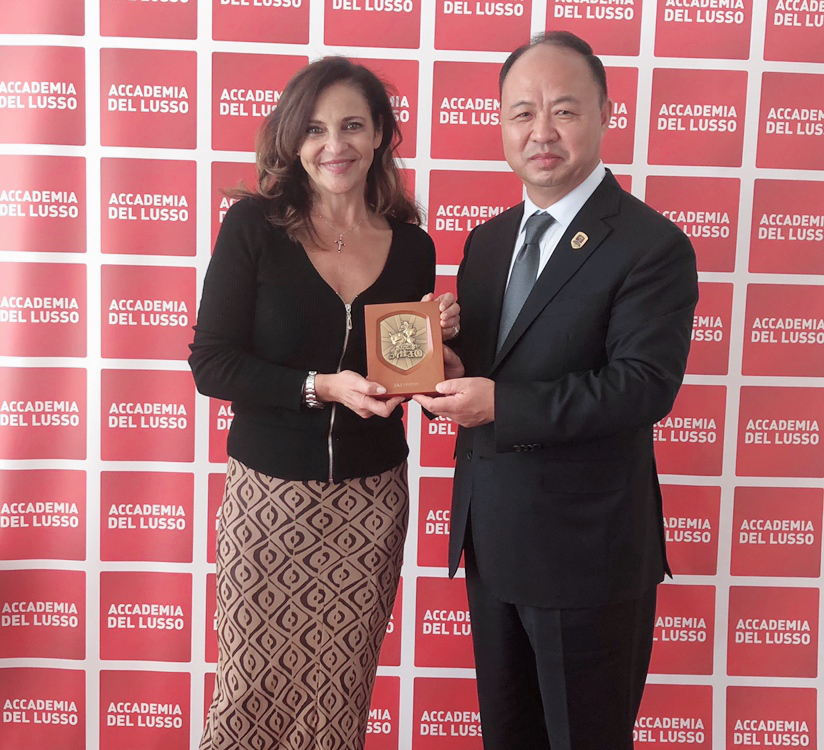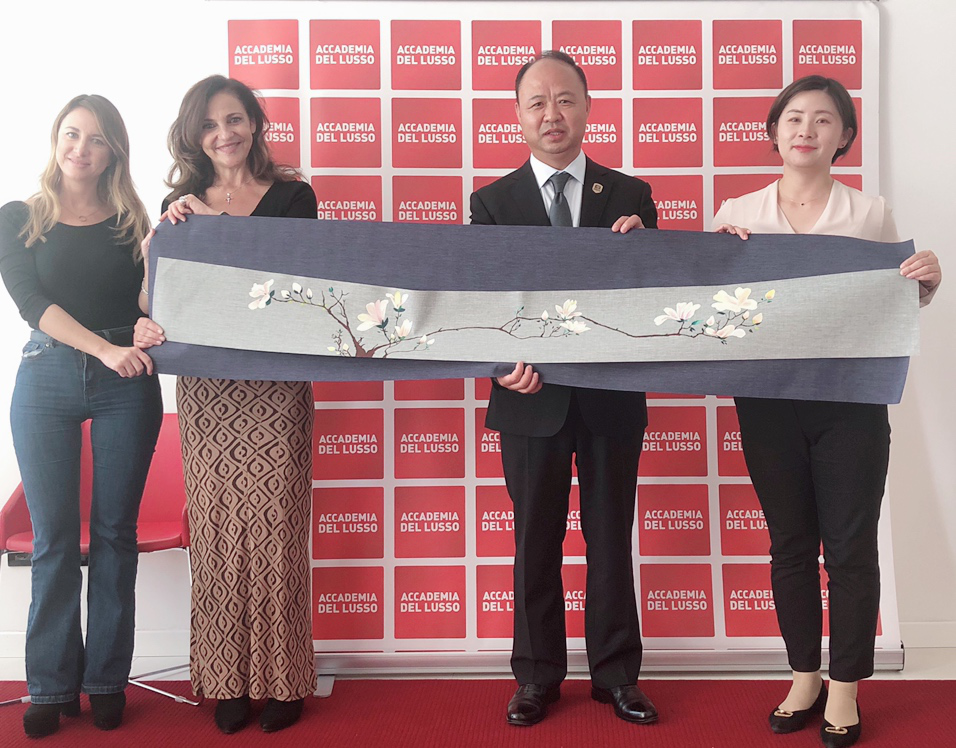 Through the three-day visit to Italy, our institute opened up a new field of talent cultivation and industrial cooperation, which also opened up a new cooperation opportunity for institute education and industrial development of the group company in the future.