Summer Camp of Shih Chien University is Open for Application
Position: Notices | Summer Camp of Shih Chien University is Open for Application   News time:2016-05-18 11:10:13  
Shih Chien University, Taiwan, an internationally well-known university, will organize the 1st summer camp from July 3rd, 2016 to July 17th, 2016. At present, the summer camp is open for application until May 26th, 2016.
During the summer camp, 3 courses, namely, Brand Management, Korean Culture and Language Study and Digital Marketing for Tourism Industry and MICE Business will be opened by Professor from Japan, Korea and Thailand. The medium language is English.
Apart from the courses, the applicants can experience Taiwan culture and communicate with the students from other countries.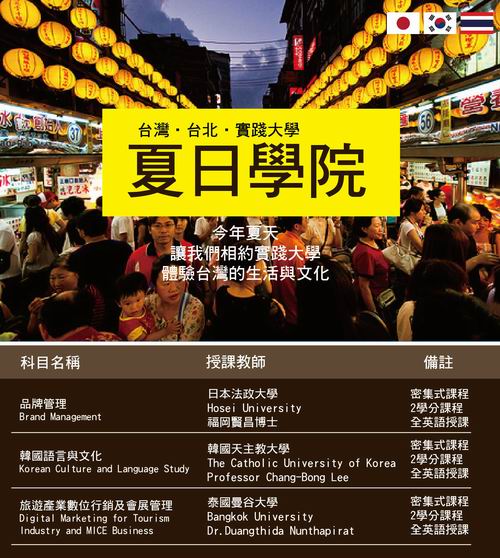 Application Form: http://en.jlai.edu.cn/uploadfile/2016/0518/20160518112142690.doc