Position: News | Mayor of Changchun Liu Xin Came to JAI for Doing a Research Study   News time:2019-02-21 14:57:02  
On 22nd January, Liu Xin, mayor of Changchun came to our college to do a research study. JAI Secretary of Party Committee Zhang Ju, vice principal Li Chunyi, assistant principal Peng Wei accompanied.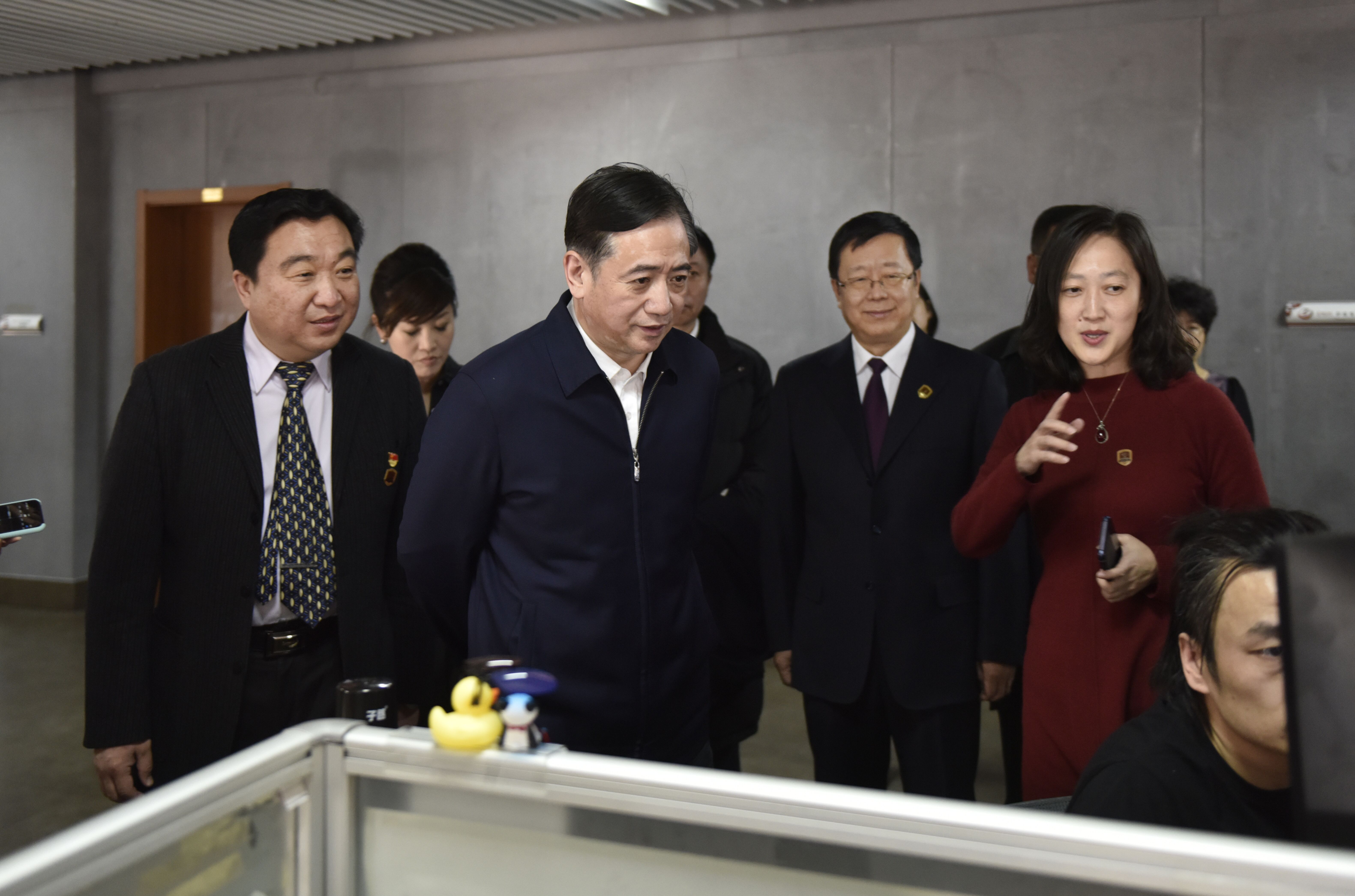 First of all they visited JAI's planning map and bird view map. Later they visited JAI's history museum and comic museum and investigated platforms of game, comics and animation.
Liu Xin stressed that we should construct an industrial chain and then enlarge it into a business group. We could also build up cooperation with mage platforms like Tencent, Wanda Group and HY Brothers to provide internship bases for students studying in JAI. He believes that JAI will create a new industrial mode in the future.
Liu said that Mr. Zheng Liguo has the spirit to embrace new things. He also showed gratitude for JAI's extraordinary work in creating a large business chain and make contribution to Changchun. Besides, he also suggested that JAI should make more international cooperation in faculty training, text book publishing, film making, and students exchanging.
Liu expressed that JAI may establish a live telecast platform in the future. He knew that we have a special channel in iQiYi and he suggested to make it into a shared channel and make use resources from TV stations. In this way we could get support from mega platforms and also TV stations.
Liu also suggested that we should paid more attention in film, animation, game and mobile applications. In this way the personal investment could be decreased by using government assist.
Mayor's visit cheered JAI faculty and leaders. Zhang Ju expressed his gratitude to mayor for his support and encouragement. JAI will continuously make contribution to Changchun.