Position: News | College of Film, Television and Intermedia of Denmark VIA University Signed An Intercollegiate Cooperative and Communicative Agreement with JAI   News time:2018-11-23 15:33:52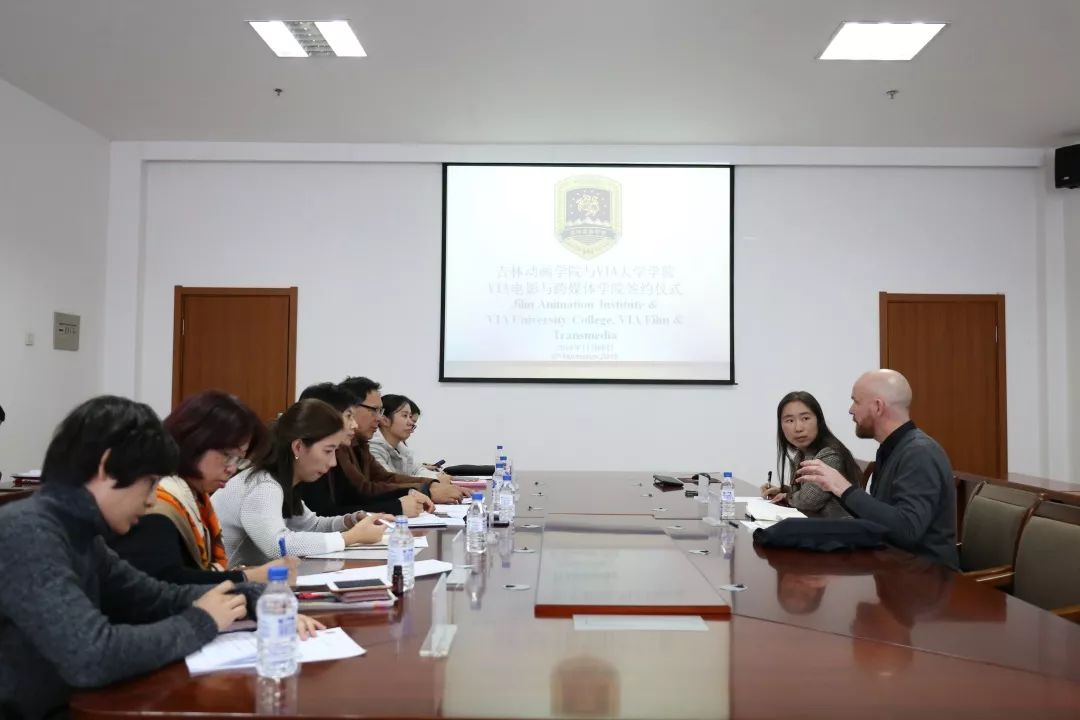 On 6th November, College of Film, Television and Intermedia of Denmark VIA University signed an intercollegiate cooperative and communicative agreement with JAI in 2nd floor seminar room of Industry Building. Rune Lunel, assistant professor of Denmark VIA, Wen Lijun, Hou Lin, dean of Television and New Media school, deputy dean Zhou Wei of Cinema School, Assistant Dean Huang Chun, director Bao Yiping, deputy director Huang Baizhou, translator Wang Dandan joined this agreement ceremony.
Wang Yan, Dean of Television and New Media School
Dean Wang Yan expressed a warm welcome to Professor Rune Lunel on the seminar. He showed his admiration to Rune for his professional spirit and a great thanks to the two splendid speech. Hopefully there will be more opportunities for JAI and VIA.
Professor Rune also showed his gratitude. He said that he felt happy for seeing gifts of JAI students and was impressed greatly.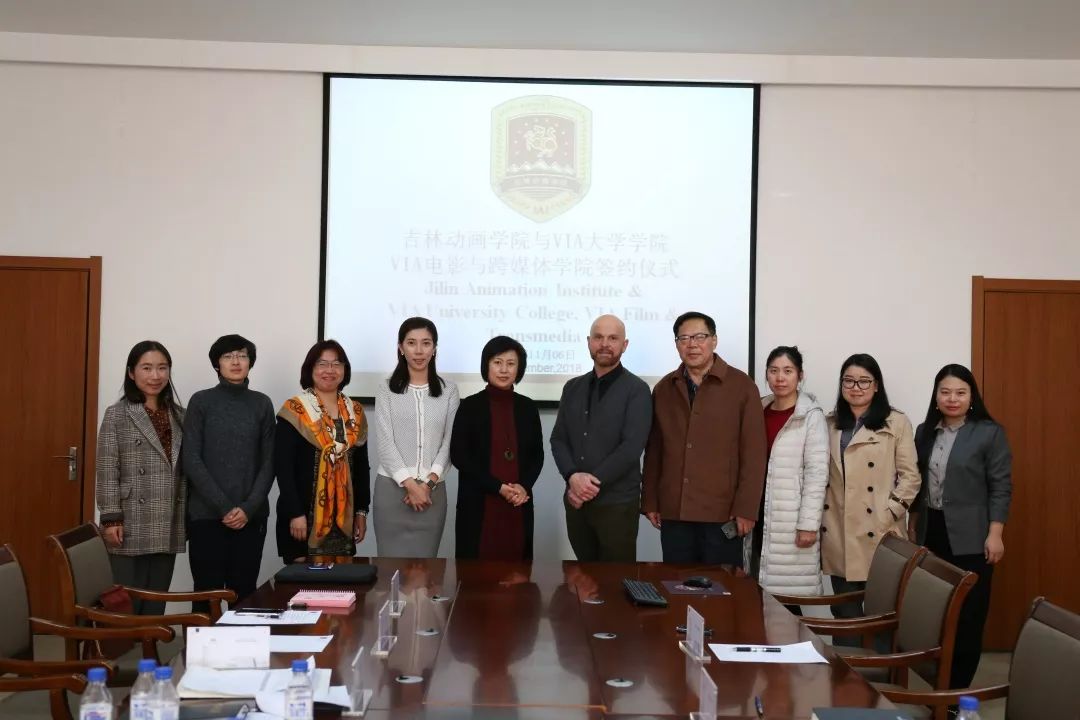 During the two days' journey, mutual understanding was deepened and meanwhile, academic exchange and intercollegiate cooperation was widely explored and an agreement was signed.
New Link
As one of the biggest universities, Denmark VIA institute was founded in 1889 and has cultivated so many talents for public and private institute. Under the belief of theoretical and practical combination, it provides much bachelor's degree, master's degree and a number of career training and continuous courses.
There are four main schools in which V Film and Television school belongs to VIA Economic, Technical and Innovative Industrial Institute. Located in Aarhus, VIA Film, Television& Intermedia School is near to many fashion company, i.e. Only, Vero Moda, Jack& Jones and famous brand media companies. There is the newest fashion trends and international contacts network for students to acquire.
Provided by: Center for Enterprise and Strategic Development and Cultural Construction Office
Hu Jing