Position: News | "UNTAMED PASSIONS" 18th Anniversary of Jilin Animation Institute   News time:2018-09-17 07:50:21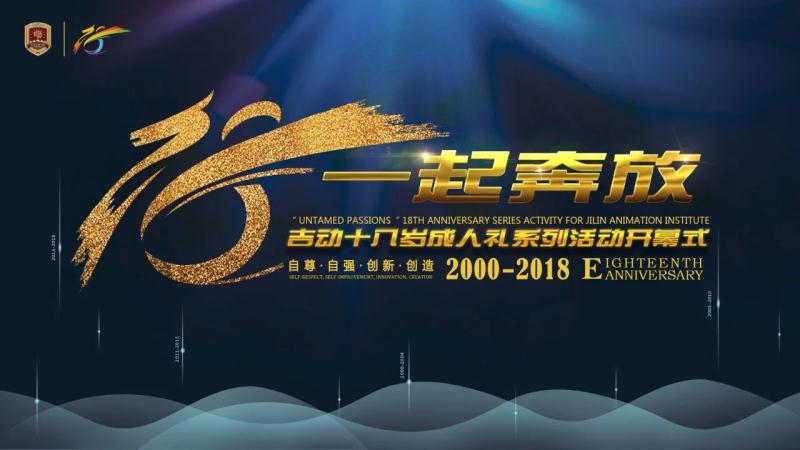 The Opening Ceremony of "UNTAMED PASSIONS" 18th Anniversary Series Activity for Jilin Animation Institute (JAI) was held in the Culture and Arts Centre on September 12th.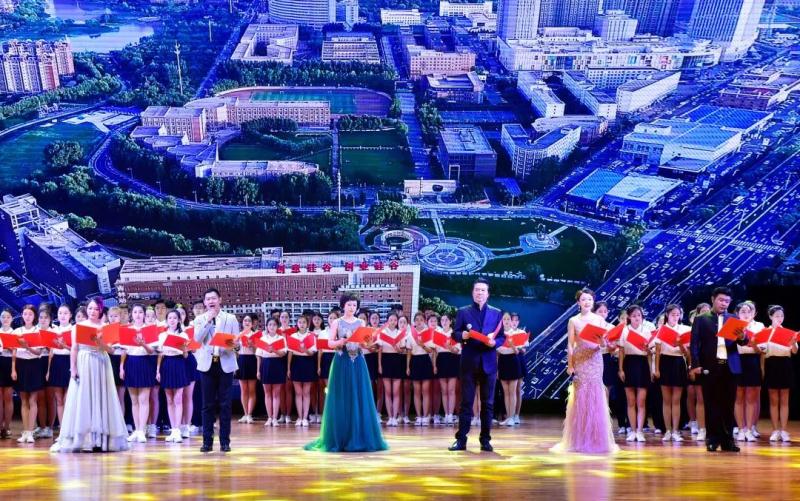 Eighteen years always go in a flash in the long history, but the eighteen-year old JAI has grown into the biggest institution of higher education on animation art in the world with more than 12000 students, and also the only one college of China with establishment of Comics School and Game School. It is a great wonder in the Chinese educational history.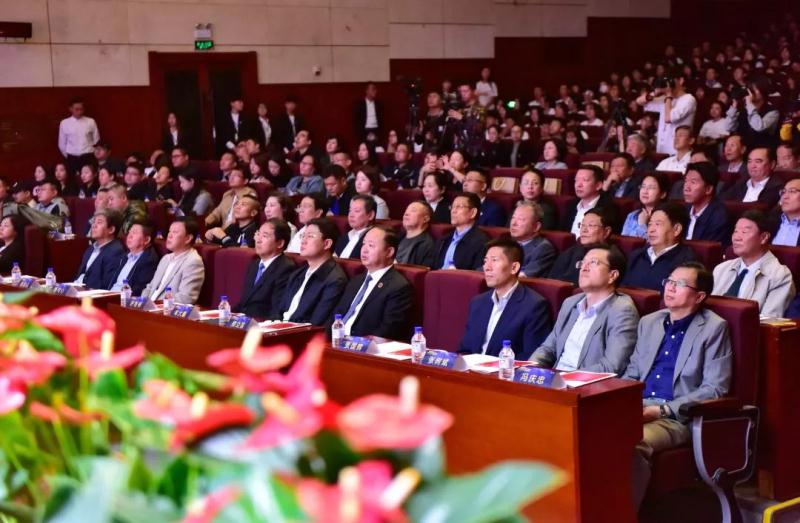 The Chairman, President of Jilin Animation Institute Mr. Zheng Liguo addressed the opening ceremony. First, he sent wishes to all freshmen, who are also at the age of eighteen years. He added that JAI would build a platform for them to develop their intelligence, creativity, and imagination. About the construction of campus culture, the President added that eighteen years shaped a distinctive campus culture system of JAI. The motto "Self-esteem, Self-discipline, Innovation, and Creativity" became the base of JAI spirit, which was constantly refined and sublimated in the development. JAI culture stressed that academic thinking propelled connotative development, enterprise thinking propelled management innovation, and market thinking propelled teaching reform, which was the origin of JAI vitality. It had been passing on, leading and promoting the development of our institute, and would become the permanent soul of our development.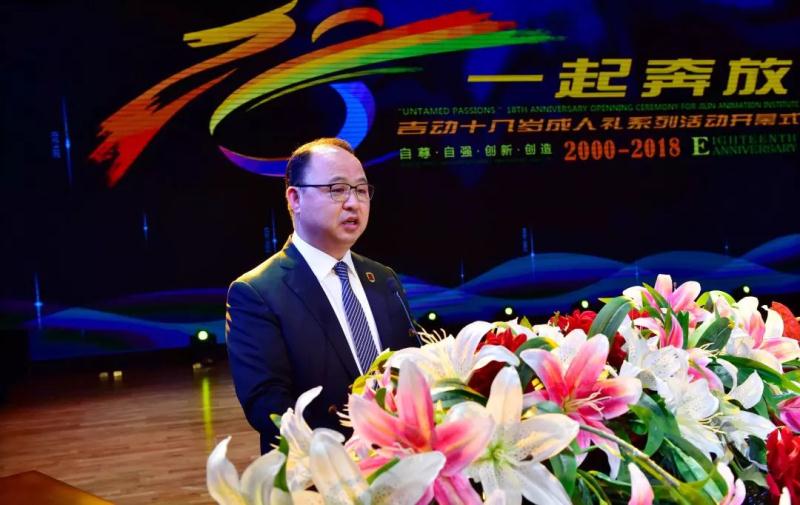 The president added that JAI had established three school-running features of "Openness and International Orientation; Integration of Education, Research and Industry; Technicalization of Creative Products", four core cultures of "Innovation, Creation, Excellency and Entrepreneurship", five school-running purposes of "Responsible for Students, Responsible for Parents, Responsible for Industry, Responsible for Society, and Responsible for the Nation", five school-running prospects of "Great Vision, Great Concept, Great Mind, Great Thinking, and Great Courage", and six development strategies of "Socialized Functions, Globalised Perspective, Commercialized Thinking, Market-Oriented Awareness, and Industrialized System". JAI would march forward courageously in the future, and promote its influence.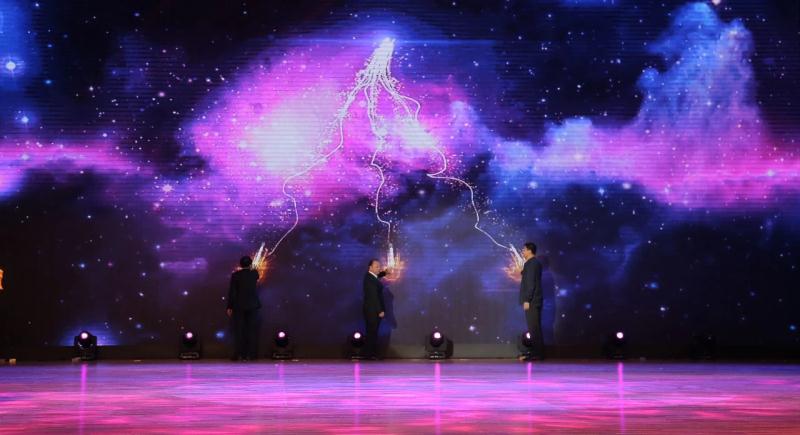 At the ceremony, representatives of JAI teachers and students also gave speeches, sending their sincere and heartfelt wishes to the 18th Anniversary. With three leaders, Mr. Mu Dapeng, Deputy Director of the Education Department of Jilin Province Mr. Xu Shibin, and the Chairman, President Mr. Zheng Liguo, touching the screen, the "UNTAMED PASSIONS" 18th Anniversary Series Activity for Jilin Animation Institute started.