JAI has been approved by the ministry of education to be recognized as a Chinese-Foreign cooperative education unit
Position: News | JAI has been approved by the ministry of education to be recognized as a Chinese-Foreign cooperative education unit   News time:2018-02-01 15:53:01  
With the efforts of leadership and the department of school of animation arts, strategic development and international cooperation office, the sino-foreign cooperative education project of JAI and New Zealand Media Design School (animation major) declared by our institute has successfully passed the strict examination and approval of the experts of chinese-foreign cooperation.
Chinese-foreign cooperation in running schools project will further introduce the international education resources, broaden the educational channels, improve the quality of teaching and the introduction of advanced education concept.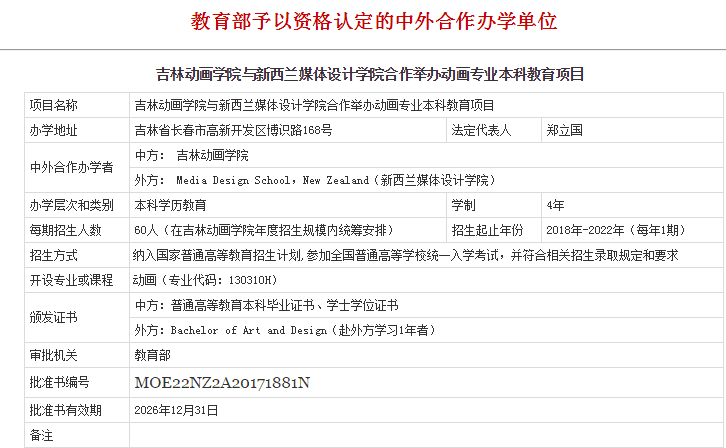 The meaning of this project give the opportunity for some students not to go abroad to enjoy the advanced education resources abroad.
International Cooperation and Exchange Center
Jilin Animation Institute
2018.02.01